Service Photo
Service Details

Last Rank
First Lieutenant
Last Primary AFSC/MOS
AAF MOS 1091-Pilot, B-17
Last AFSC Group
Pilot (Officer)
Primary Unit
1944-1945, Air Training Command
Service Years
1942 - 1945
Last Photo
Personal Details



Home State

| | |
| --- | --- |
| Nebraska | |

Year of Birth
1921

This Military Service Page was created/owned by

CPT Arthur Jetter, Jr. (Blue Max 12)

to remember Jetter, Arthur C., Sr., 1st Lt.

If you knew or served with this Airman and have additional information or photos to support this Page, please leave a message for the Page Administrator(s)

HERE

.

Contact Info

Home Town
Omaha, NE
Last Address
Omaha, Nebraska


---

Date of Passing
Oct 23, 2007
Location of Interment
Forest Lawn Memorial Park - Omaha, Nebraska
Wall/Plot Coordinates
Not Specified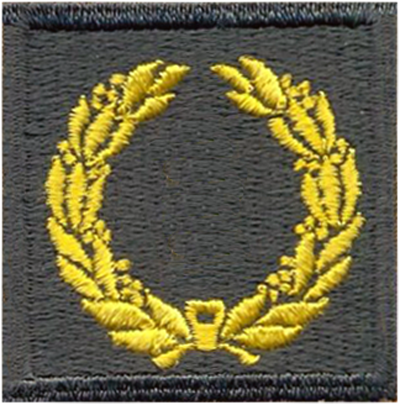 Last Known Activity

ARTHUR C. JETTER, Sr.
WWII B-17 Pilot in the U.S. Army Air Force 


| | |
| --- | --- |
| | April 21, 1921: Omaha, Nebraska. |
| | |
| | |
| | |
| | Lincoln Army Air Field, Lincoln, Nebraska  |

After enlisting in the Air Corp on my 21st birthday, in the spring of 1942, I received orders to report, about six months later, to Santa Ana, California, for preflight training. After the preflight training I learned to fly a number of different aircraft. The training sites for each plane were different.

The next step after preflight training was to primary training where we trained in flying Stearman airplanes at Thunderbird air base near Phoenix, Arizona. We next trained on BT-15?s at Taft, California, near Bakersfield. The BT-15 had twice the horsepower of the Stearman. Following the BT-15 training, we were then sent to learn to fly twin engine aircraft at Stockton, CA. There we flew the Cessna AT-17 and on completion received our wings and our second lieutenant commission.

After a short leave at home (Omaha, Nebraska) I entered B-17 training at Hobbs, New Mexico. Upon its completion we were sent to Salt Lake City, Utah, where we were assigned crews. From Salt Lake City we took a train to Avon Park, Florida, where we trained for 6 weeks in preparation for overseas duty.

Our navigator, John Sampson, was selected for radar training at Langley Field, Virginia. As a result my crew and I were at Langley for 6 weeks then given orders to fly to England. We flew by way of Bangor, Maine; Goose Bay Labrador; Iceland; Scotland and on to England. They reassigned our navigator and then temporarily assigned a navigator just for the trip to England. Once in England we did not have a navigator, the bombardier acted as the de facto navigator. Unfortunately John Sampson was killed in his first mission. We were also on the same mission but with a different bomb group.

Our crew was assigned to the 401St Bomb Group of the 8th Air Force in Deenethrope, England. Our tour of duty when we started flying our mission was to be at total of 25 missions but after D-Day this was changed to 30 and then 35 in short order. We were given credit for one extra mission so in effect our required total became 34. Our second mission was to bomb Le Bourget Air Field near Paris for which our group was awarded a Presidential Citation. 


| | |
| --- | --- |
| The Crew of: | 1st Lt. A.C. Jetter |
| Unit: | 613th Bomb Squadron |
| Crew Members |   |
| Pilot | 1St Lt A.C. Jetter |
| Copilot | 1st Lt R.W. Cain |
| Bombardier | 2nd Lt H.B. Hirsch |
| Radio Operator | T/Sgt L. Sherman |
| Engineer/Top Turret | T/Sgt R.D. Nelson |
| Ball Turret Gunner | S/Sgt M.F. Knapp |
| Tail Gunner | S/Sgt J.J. Baier |
| Waist Gunner | S/Sgt W.J. Fetters |
| Waist Gunner | S/Sgt R.S. Robertson |
                        Missions we completed:
After completing my assigned missions in Europe, I returned to the States on board of the Queen Elizabeth. The ship docked in New York City. After a short leave in Omaha I was ordered to Santa Ana California and then to Hobbs, New Mexico. From there it was on to Ohio to an air field near Columbus. In Ohio I completed training as a B-17 flight instructor and then went back to Hobbs, New Mexico.

After a short time in Hobbs and no new orders forthcoming, another pilot and I decided to agree to a second tour of duty, this time to be in the South Pacific. We were to train in PBY?s. PB stands for Patrol Bomber, with Y being Consolidated Aircraft?s manufacturer identification. It could be equipped with depth charges, bombs, torpedoes, and .50 caliber machine guns and was one of the most widely used multi-role aircraft of World War II. The Air Force was taking the PBY?s from the Navy for duty in the South Pacific. For this training we went to Corpus Christi Texas. After a couple months of training on the PBY?s we were sent to Biloxi, Mississippi, for an eight week course in preparation to go to the South Pacific. Fortunately the war ended in the seventh week and shortly thereafter I was sent to Lincoln, Nebraska, to be discharged. 

Other Comments:
This is his Veterans History Project interview: http://video.google.com/videoplay?docid=2661542442041516559&ei=tJXnSr-0N8fdlQeHxdDkBQ&q=jetter+b-17&hl=en&view=2# ------