| | | |
| --- | --- | --- |
| Service Photo | Service Details | |
| | | |
Last Photo
Personal Details



Home State

| | |
| --- | --- |
| Georgia | |

Year of Birth
1905

This Military Service Page was created/owned by

CMSgt Don Skinner

-Deceased to remember Travis, Robert Falligant, Brig Gen.

If you knew or served with this Airman and have additional information or photos to support this Page, please leave a message for the Page Administrator(s)

HERE

.

Contact Info

Home Town
Savannah
Last Address
Fairfield-Suisun AFB, CA


---

Date of Passing
Aug 05, 1950
Location of Interment
Arlington National Cemetery - Arlington, Virginia
Wall/Plot Coordinates
Sec 2 Site E-325 RH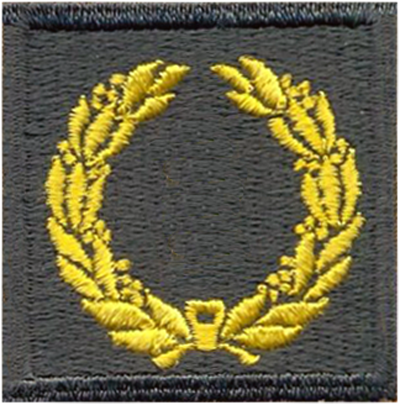 Last Known Activity

Robert F. Travis was born on December 26, 1904 in Savannah, Georgia.

In 1924, he enrolled at the University of Georgia, but received an appointment to the U.S. Military Academy at West Point. He graduated from there on June 8, 1928, with a degree in Engineering and a commission as a 2nd Lieutenant. He was posted to the Infantry, but after 3 months, he was accepted into the Aviation Cadet Program at Kelly AAF, Texas, where he underwent primary and advanced flying training.

He graduated in September, 1929, and was assigned to the 1st Observation Squadron at Mitchell Field, New York as the Engineering Officer. In 1932, he was promoted to 1st Lieutenant and attended the Air Corps Engineering School at Wright Field, Illinois. He completed the school in 1933.

He was assigned to the 59th Service Squadron at Langley Field, Virginia as the Supply and Engineering Officer, a position he held until 1934 when he was utilized as the Engineering Inspector for the Army Air Mail Service at Floyd Bennett and Mitchell Fields, New York. In May, 1834, he returned to Langley as the Armament and Engineering Officer of the 49th Bomb Squadron.

In 1935, he was promoted to Captain, and assumed position as Flight Commander, 49th Bomb Squadron. In 1937, he was sent to the 2nd Bomb Group as Armament and Intelligence Officer. In March, 1939, he joined the 72nd Bomb Squadron in Hickam AAFB, Hawaii as Operations Officer and Flight Commander. He took over as Commanding Officer of the 72nd until 194o when he became the Materiel Officer at the 5th Bomb Group.

Promoted to Major in 1941, he was assigned to the 29th Bomb Group as Commander of the 43rd Bomb Squadron at MacDill AAFB, Tampa, Florida. He later became Executive Officer and then Commander of the 29th Bomb Group.

In June 1942, he was promoted to the rank of Lieutenant Colonel and moved the 29th Bomb Group to Gown Field, Idaho. In September of that year, he was promoted to Colonel, became Commander of the 15th Bomb Group and moved the unit to
Souix City, Iowa in February 1943.

In July 1943, he was promoted to Brigadier General and assumed the position of Commanding General, 1st Bomber Command at El Paso, Texas. In August 1943, he deployed to England as Commanding Officer of the 41st Combat Bomb Wing, and flew 35 missions over Europe.

He returned to the U.S. in September 1944 as Commanding Officer of the 17th Bomb Operations Training Wing, based at Grand Isle, Nebraska. He became Commander of Souix City AAF in 1945.

In 1946, he attended the National War College at Fort Lesley McNair, Washington, D.C. and graduated in June 1947. He then returned to Hickam Field, Hawaii to command the 7th Air Force. In 1949, he was transferred to the Fairfield-Suisun AFB, California as Commanding General, 9th Strategic Reconnaissance Wing and as Commanding Officer of the 5th Strategic Reconnaissance Wing at the same time.

In August 1950, he was aboard a B-29 bomber on a special mission. The aircraft crashed on take-off, but General Travis died from his injuries en route to the hospital. All the crew survived the crash.

Fairfield-Suisun AFB, CA was renamed Travis AFB in his honor.

He is buried in Arlington National Cemetery, in Section 2, Site E-325 RH. His wife, Frances Jane, who passed away on November 22, 1987, lies beside him.
Other Comments:

The aircraft in which General Travis was killed was B-29 MR #44-87651, no name.

Twenty crew and passengers were on the plane; eight survived while twelve died. The resulting explosions of bomb material close to a trailer park near the crash site produced additional civilian and military casualties also.
1924-1928, US Army (USA)
1928-1929, AAF MOS 770, Aviation Cadet Flight School
1934-1937, 49th Bomb Squadron
1937-1939, AAF MOS 791, 2nd Bombardment Group
1939-1940, AAF MOS 1060, 72nd Bombardment Squadron, Medium
1940-1941, AAF MOS 4530, 5th Bombardment Group, Heavy
1941-1942, 29th Bombardment Group, Very Heavy
1944-1946, 17th Training Group
1946-1947, National War College
1947-1949, 7th Air Force
1949-1950, 9th Reconnaissance Technical Squadron


---