Service Photo
Service Details

Last Rank
Brigadier General
Last Primary AFSC/MOS
AAF MOS 1034-Navigator
Last AFSC Group
Air Crew (Officer)
Primary Unit
1960-1970, Air Force Reserve Command
Service Years
1941 - 1970
Last Photo
Personal Details



Home State

| | |
| --- | --- |
| New Jersey | |

Year of Birth
1917

This Military Service Page was created/owned by

CMSgt Don Skinner

-Deceased to remember Friedberg, Elmer Sanders, Brig Gen.

If you knew or served with this Airman and have additional information or photos to support this Page, please leave a message for the Page Administrator(s)

HERE

.

Contact Info

Home Town
Camden, NJ
Last Address
Chester City, PA


---

Date of Passing
Apr 17, 2009
Location of Interment
Arlington National Cemetery - Arlington, Virginia
Wall/Plot Coordinates
Section 60 Site 8843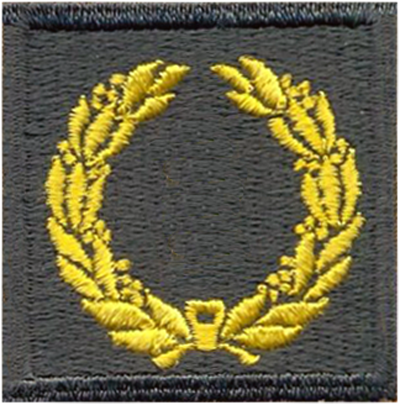 Last Known Activity

Brigadier General Elmer Friedberg was born in Camden, NJ on March 24, 1917.He attended Camden High School, graduating in 1933.

He entered Temple University in 1934, but transferred to Pennsylvania College of Optometry at the University of Pennsylvania in 1934. He graduated in 1938. He also did post-graduate work at Indiana University and at Ohio State University College of Optometry. While working independently as an optometrist, he was disturbed by reports from Germany concerning the treatment of Jewish citizens, so he volunteered to join the USAAF Aviation Cadet program on July 1, 1941.

He submitted the required transcripts and took the pre-flight physical. After 6 months wait, he was notified to take another flight physical. He did, and waited another 6 months. After that, he was interviewed and told that the USAAF needed qualified optometrists to work on the secret Norden bombsight. He accepted the appointment to do this work only after be assured that he could apply for flight training when the project was complete. He then accepted the appointment to Armament Aviation Cadet and was commissioned. He attended the course from June 1941 until December 1941, graduating 2 days before Pearl Harbor.

His first assignment as a 2nd Lieutenant was to the 46th Bomb Group, but was assigned as Armament Officer, a non-flying position. He applied for flight training, but was told there was a three-year waiting period. But with an acute shortage of Navigators, he could apply for that training. He accepted, and in November 1943, he graduated as a Navigator.

Friedberg then volunteered for a transfer to the 410th Bomb Group, where he was once again assigned as Armament Officer. He flew as a navigator, but he wanted to be a pilot.

The 410th went to Gosfield, England in March of 1944. He flew his first combat mission on March 25, 1944, and it was on that mission that he performed a deed of heroism.

As the aircraft approached Beaumont, France, intense anti-aircraft fire knocked out one engine. The pilot called an abort, and attempted to return to England. But the A-20 Havoc, a two-engined aircraft now flying on one engine began losing air speed and altitude. A quick investigation showed that a bomb had hung up in the bomb bay and was impeding the flight. There was no access to the bomb bay, so Friedberg acted swiftly. He grabbed an ax and chopped a hole in the bulkhead large enough for his arm. He then reached in and managed to trip the release and jettison the bomb just before the aircraft would have crashed into the English Channel. The pilot managed to reach base and made a gear-up landing. None of the crew were injured. This feat was recognized by the award of the Distinguished Flying Cross to Friedberg, but due to mis-routing and administrative error, it was 26 years before he was actually awarded the medal.

In August 1944, the unit moved to Coulomieres, France and flew ground support missions until May 5, 1945. In February 1946, Friedberg, as a Captain, returned to the U.S. and went into the Reserves.

He initiated Flight A of 9014th Air Force Reserve Squadron at Pottstown, PA. He was promoted to Major and served as Flight Commander for 14 years.

Friedberg was not recalled to active duty when the Korean War began, but he was assigned to HQs, USAF, and assisted in establishing the Optometric Section of the Bio-Medical Service in the USAF.

He retired in 1970 as a Brigadier General.

In 1951, he had married Suzanne Narella. They would have three children, all of whom graduated from college.

Brigadier General Elmer Friedberg died on April 17, 2009.

Other Comments:

Brigadier Elmer Friedberg is buried in Arlington National Cemetery.

In addition to the United States decorations and awards, General Fridberg was also awarded the Republic of France Normandy Invasion Medal.

Special note: Most records state General Friedberg retired in 1970; however, records have been found that give this date as March 26, 1988. Research will continue.

1941-1941, Aviation Cadet Pre-Flight Training Course
1942-1943, AAF MOS 4822, 46th Bombardment Group, Light
1943-1943, AAF MOS 1034, Aviation Cadet Navigator Training Course
1944-1944, AAF MOS 4822, 410th Bombardment Wing, Heavy
1944-1945, 410th Bombardment Wing, Heavy
1946-1950, Air Force Reserve Command
1951-1960, 9061, Hospital, Clinic and Dispensary Units
1960-1970, Air Force Reserve Command

---