| | | |
| --- | --- | --- |
| Service Photo | Service Details | |
| | | |
Last Photo
Personal Details



Home State

| | |
| --- | --- |
| Iowa | |

Year of Birth
1918

This Military Service Page was created/owned by

CMSgt Don Skinner

-Deceased to remember Osher, Ernest K., Col.

If you knew or served with this Airman and have additional information or photos to support this Page, please leave a message for the Page Administrator(s)

HERE

.

Contact Info

Home Town
Twelve Mile Lake Township
Last Address
Maitland, FL


---

Date of Passing
Sep 26, 1980
Location of Interment
Not Specified
Wall/Plot Coordinates
Not Specified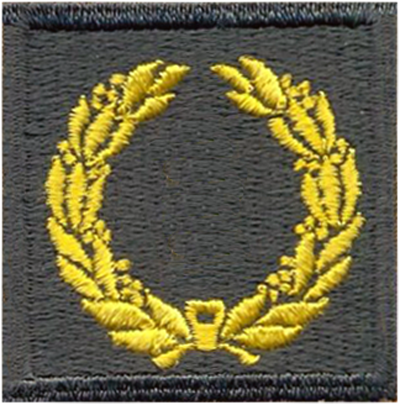 Last Known Activity

Ernest K. Osher was born on August 26, 1918, in Twelve Mile Lake Township, IA, the son of Edward B. and Kate Jensen Osher. He graduated from Gaettinger High School in Palo Alto County in 1935, and early on, showed his love for flying.

He attended Estherville Junior College in 1937 where he enrolled in a government-sponsored flight program of Civil Pilot Training. He had accomplished all the required cross-country flights by December 20, 1940, and became eligible to receive his private pilot's license.

He enrolled in Iowa State College in Ames in 1939, but on March 15, 1941, joined the Army Air Corps and was accepted into Aviation Cadet training. He took his basic and primary training at Corsicana and Randolph Field, TX, Osher graduated on October 31, 1941, and was commissioned a 2nd Lieutenant.

On December 7, 1941, he was stationed in Portland, OR, flying P-36s and P-43s as a member of the 37th Pursuit Squadron of the 55th Pursuit Group. The organization was renamed the 55th Fighter Group in a realignment of forces.

In May 1942, he assisted to activate the 82nd Fighter Group by transitioning into and flying P-38s with the 95th Fighter Squadron. The unit went to Eglington, Ireland for training in Spitfires and P-38s. Combat training ended in December 1942.

The unit had been attached to the Eighth Air Force, but saw no combat in spite of the mission requirements. In November 1942 the unit was transferred to the Twelfth Air Force, and almost immediately transferred to the Fifteenth Air Force, and was sent to North Africa.

From the base at Berteaux, Algeria, Osher flew 52 combat missions. The main emphasis was bomber escort duty with bombers from the Ninth Air Force. His first aerial victory came on January 29, 1943 when he shot down a BF-109. He added a kill in March, and then three more in May, attaining ace status. He was promoted to Major and assigned as Squadron Commander of the 95th Fighter Squadron.

After approximately seven months, he had completed his combat tour and returned to the United States. He remained on active duty with the Air Force until he retired in 1970. His official combat record was 52 combat mission, 5 aerial kills, 4 enemy aircraft probably destroyed, 4 additional ones damaged.

Colonel Ernest K. Osher passed away on September 26, 1980, and was buried in Riverside (now Wallingford Lutheran Cemetery) in Emmet County. IA
.

Sources:
Article by Ruth Hackett
"Aces of the Mighty 8th," Jerry Scott and John Stanaway
"American Fighter Aces Album," edited by Col. J. Ward Baja, (retired)
http://iagenweb.org/emmet/military.htm

Other Comments:

When in combat, Ernest Osher flew P-38 #43-2112, named "Sad Sack."

Special note:

The gravestone at Colonel Osher's grave has, along with his name, birth, and death dates an inscription that reads:
"WWII, Korea, Vietnam
An American Fighter Ace"

It is not known if the inscription refers to his service in the times noted. No record of his service past 1945 has been located. No biographer mentions him actually serving in the noted countries except for his World War II service. An official Air Force photograph of him after he was promoted to colonel has no awards or decorations to indicate service within those countries. In fact, a transcription of awards by him list only the ones shown in this remembrance.

1941-1941, AAF MOS 1055, Aviation Cadet Flight School
1941-1942, AAF MOS 1055, 55th Fighter Group
1941-1942, AAF MOS 1055, 37th Pursuit Squadron, Twin Engine
1942-1942, AAF MOS 1056, 82nd Fighter Squadron
1943-1943, AAF MOS 1056, 95th Fighter Squadron - Boneheads
1943-1943, AAF MOS 1065, 95th Fighter Squadron - Boneheads




---


---