Service Photo
Service Details

Last Rank
Chief Master Sergeant
Last Primary AFSC/MOS
43191-Aircraft Maintenance Superintendent
Last AFSC Group
Aircraft Maintenance
Primary Unit
1969-1974, 509th Bombardment Wing, Medium
Service Years
1945 - 1974
Last Photo
Personal Details



Home State

| | |
| --- | --- |
| Ohio | |

Year of Birth
1926

This Military Service Page was created/owned by A3C Michael S. Bell to remember Arno, John L., CMSgt USAF(Ret).

If you knew or served with this Airman and have additional information or photos to support this Page, please leave a message for the Page Administrator(s)

HERE

.

Contact Info

Home Town
Bellaire
Last Address
Hampshire Road, NH


---

Date of Passing
Sep 23, 2010
Location of Interment
Calvary Cemetery - Portsmouth, New Hampshire
Wall/Plot Coordinates
Not Specified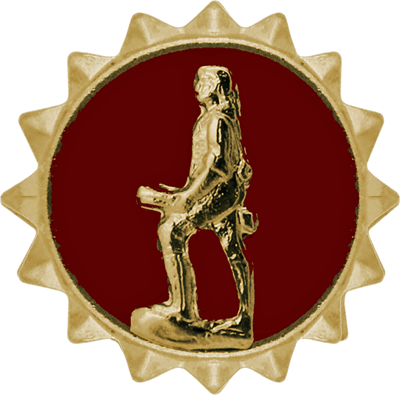 Last Known Activity
From Legacy.com:

PORTSMOUTH - John L. Arno, 83, of Hampshire Road, died Thursday, Sept. 23, 2010.

Born on Sept. 24, 1926, in Bellaire, Ohio, he was the son of John L. and Agnes (Mellott) Arno. He graduated from Bellaire High School with the Class of 1944.

He is survived by his wife of 52 years, Yvette E. Arno; a daughter, Annette Arno of Portsmouth; a son, John M. Arno and wife Rebecca and three grandsons, all of Fitchburg, Mass.

He entered the U.S. Army in 1945 and was discharged at the end of the war. He served three years in the Naval Reserves and when the war broke out in Korea, he enlisted in the U.S. Air Force. He had tours of duty in South Dakota; Thule; Greenland, Mass.; Guam; Japan; New York and Thailand. He retired from Pease Air Force Base with more than 29 years of service in 1974 with the rank of chief master sergeant.

WE REMEMBER: His military service was as a crew chief on a B-36 and many years as a maintenance supervisor. He was a life member of the DAV and the Sergeants Association. He enjoyed reading and building model ships and airplanes.

SERVICES: Visiting hours will be held from 2 to 5 p.m. Sunday, Sept. 26 at the Farrell Funeral Home, 684 State St., Portsmouth. The funeral service will be held at 11 a.m. on Monday, Sept. 27 at the funeral home. Burial with military honors will be held in Calvary Cemetery. In lieu of flowers, memorials may be made to the DAV, Piscataqua Chapter #4. PO Box 5778, Portsmouth, NH 03802-5778.


Other Comments:

John M. Arno

| | |
| --- | --- |
| Information Related to your TWS Remembrance Profile #126152 Posted - 2 hours ago | |

---

Hello;
I was not aware of this organization. Can you tell me who puts this together? Can I submit more photos?

thank you very much,

John M. Arno

Email Address: jarno@genesisa.com
Phone:

978-852-0729