| | | |
| --- | --- | --- |
| Service Photo | Service Details | |
| | | |
Last Photo
Personal Details



Home Country

| | |
| --- | --- |
| Norway | |

Year of Birth
1900

This Military Service Page was created/owned by

CMSgt Don Skinner

-Deceased to remember Nackerud, Alf R., MSgt.

If you knew or served with this Airman and have additional information or photos to support this Page, please leave a message for the Page Administrator(s)

HERE

.

Contact Info

Home Town
Oslo
Last Address
Sawtella Veteran's Hospital, CA


---

Date of Passing
Jan 29, 1945
Location of Interment
Not Specified
Wall/Plot Coordinates
Not Specified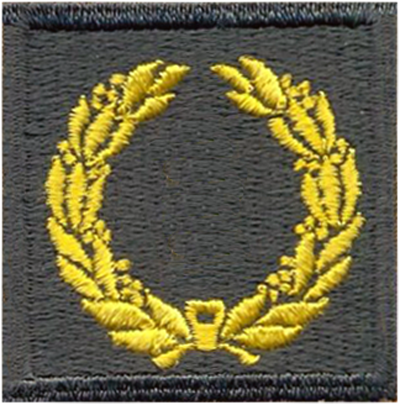 Last Known Activity
Alf Reidar Nackerud was born in Oslo, Norway on November 12, 1900. He immigrated to the U.S. with his parents, Andrew Pederson Nackerud and Gunhilde Marie Skugstad Nackerud when he was 3 years old. Alf had 4 brothers. The family settled in Walnut Grove, Minnesota.

Alf joined the Minnesota National Guard in 1916. This unit was Federalized on May 24, 1917 and sent to the Mexican Border during the Pancho Villa days. He remained with the 135th Infantry Division at Camp Coley, New Mexico until May 14, 1918. He was discharged for a fraudulent enlistment, being only 16 at time of enlistment, but was noted to "have excellent character." For this service, he received the Mexican Service Medal (now obsolete.)

He then spent a year at Mankato Commercial College, but that life soon paled. On May 15, 1920, Alf enlisted in the 33rd U.S. Cavalry at Fort Myer, Virginia. He remained there until July 18, 1921 when he was terminated because of the reduction of the U.S. Army. He then spent the next 2 years employed by the St. Paul Pioneer Press and Dispatch as a radio operator.

On May 16, 1923, he enlisted in the Minnesota National Guard and spent 1 year as a Corporal in Company B. In 1933, he began taking private flying lessons.

On September 8, 1938, he enlisted in the Army Air Corps and was assigned as a corporal to the 34th Attack Squadron stationed at March Field, California. In August 1939 he was put on detached service to the Air Corp Technical School in Glendale where he received training at Curtis-Wright Technical Industries. In 1940, he was a Sergeant and returned to March Field.

In September 1940, he was promoted to Staff Sergeant and assigned to the 86th Bomb Squadron of the 47th Bomb Group and served at McChord - Fresno-Hammer Field as 1st Sergeant and a TSgt Flight Chief. He was First Sergeant from May 1942 until December 1942. Then he became the squadron's line chief. In January 1942, he received his private pilot's license.

In February 1942, he was promoted to MSgt and deployed with the 86th Bomb Squadron to England, then to North Africa. The unit operated from bases that changed as the war front changed. By now, the unit was flying A-20 Havoc aircraft in interdiction and bombing missions over North Africa and Italy.

Alf returned to the U.S. in October 1943, and was honorably discharged on August 1944. He moved to Los Angeles in October of that year. He underwent several weeks of an undefined illness, and in December 1944 entered Sawtelle Veteran's Hospital where he died on January 29, 1945.

He is buried in St. Olaf Cemetery outside Walnut Grove with his parents.

Other Comments:
MSgt Alf R. Nackerud was a non-flying mechanic who served as Line Chief Aircraft Crew Chief.

He began his career working on such aircraft as the B-18 Bolo and the B-23 Dragon. He assisted in implementing B-24s into the inventory at the 86th Bomb Squadron, and then did the same with the Boston A-20 in Tunisia.

Because of his early service on active duty as part of the Mexican Expeditionary Force and his service in later years, he was one of a small number of personnel to receive both the WWI and WWII Victory Medals.

In the "Service Photo" Alf is at front, right, displaying his new MSgt stripes.


1916-1918, 99000, Army National Guard (ARNG)
1920-1921, US Army (USA)
1923-1938, Army National Guard (ARNG)
1938-1940, AAF MOS 747, United States Army Air Corps (USAAC)
1940-1941, AAF MOS 684, 86th Bombardment Squadron, Light
1941-1942, AAF MOS 750, 47th Bombardment Group, Light
1942-1944, AAF MOS 751, 86th Bombardment Squadron, Light




---