| | | |
| --- | --- | --- |
| Service Photo | Service Details | |
| | | |
Last Photo
Personal Details



Home State

| | |
| --- | --- |
| New Mexico | |

Year of Birth
1932

This Military Service Page was created/owned by

SSgt Robert Bruce McClelland, Jr.

to remember Marquez, Leo, Lt Gen USAF(Ret).

If you knew or served with this Airman and have additional information or photos to support this Page, please leave a message for the Page Administrator(s)

HERE

.

Contact Info

Home Town
Tome, New Mexico
Last Address
New Mexico


---

Date of Passing
Dec 30, 2011
Location of Interment
Santa Fe National Cemetery - Santa Fe, New Mexico
Wall/Plot Coordinates
Not Specified
Last Known Activity
Throughout his 33-year career, Marquez is credited with revolutionizing the maintenance and logistics career field.
Today, an Air Force award bears his name. The Lieutenant General Leo Marquez Award recognizes military and civil service aircraft, munitions and missile maintenance personnel who perform hands-on maintenance or manage a maintenance function.
"He is and will always be an icon in the maintenance and logistics community because of his ability to see the problem and cut right to the issue," said Lindsley, a Lieutenant General Leo Marquez Award recipient. "He's responsible for the Air Force Combat Ammunition Center, our world-class munitions school known as "Ammo U", and had a hand in the very badge maintainers wear above their left pocket. We have an award named after him that is coveted by maintainers at all levels. His is a lasting legacy and a reminder of the difference one person can make."
He was selected as Air Force Logistics Command Systems Manager of the year in 1974. In 1977, Marquez was the recipient of the Air Force Association's Executive Management Award. In 2003 he was awarded the Logistics Officer Association Lifetime Achievement Award.
Upon his retirement from the Air Force, Marquez stayed active in New Mexico military affairs, serving on the Kirtland Partnership Committee and the New Mexico Military Base Planning Commission.
He is survived by his wife, Stella, five children and three grandchildren.

Other Comments:
Sources:
http://www.af.mil/AboutUs/Biographies/Display/tabid/225/Article/106367/lieutenant-general-leo-marquez.aspx
http://www.findagrave.com/cgi-bin/fg.cgi?page=gr&GRid=82829836
http://www.airforcetimes.com/news/2012/01/air-force-marquez-laid-to-rest-in-new-mexico-010512w/
http://www.af.mil/news/story.asp?id=123285302
http://www.dtic.mil/cgi-bin/GetTRDoc?AD=ADA202095 (PDF doc.)




---




---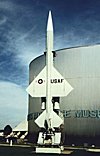 ---
1956-1958, T-33 Shooting Star (T-Bird)
1958-1959, F-86 Sabre
1959-1962, F-102 Delta Dagger
1962-1966, F-106 Delta Dart
1967-1967, F-5 Tiger II
1967-1968, A-37 Dragonfly
1967-1970, F-100 Super Sabre
1968-1970, F-101 Voodoo
1968-1970, F-104 Starfighter
1968-1970, T-33 Shooting Star (T-Bird)
1968-1970, CIM-10 BOMARC Missile
1970-1975, F-111 Aardvark