Service Photo
Service Details

Last Rank
Technical Sergeant
Last Primary AFSC/MOS
AAF MOS 748-Airplane Mechanic-Gunner, Flight Engineer
Last AFSC Group
Air Crew (Enlisted)
Primary Unit
1944-1945, 8th Air Force
Service Years
1942 - 1945
Last Photo
Personal Details



Home State

| | |
| --- | --- |
| Missouri | |

Year of Birth
1921

This Military Service Page was created/owned by William Anderson-Family to remember Anderson, Homer C., TSgt.

If you knew or served with this Airman and have additional information or photos to support this Page, please leave a message for the Page Administrator(s)

HERE

.

Contact Info

Home Town
Zora
Last Address
Lakeview Heights


---

Date of Passing
Sep 29, 2005
Location of Interment
Not Specified
Wall/Plot Coordinates
Not Specified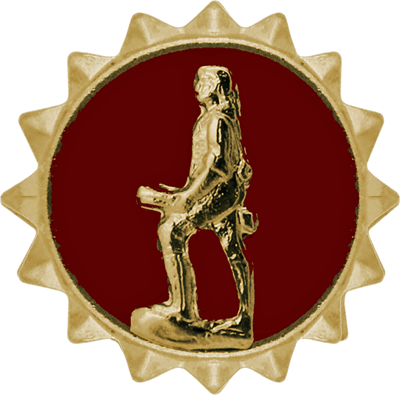 Last Known Activity
TSgt. Homer Anderson enlisted on 31 October 1942 at Fort Leavenworth, Kansas.

In the ETO, he served with "The Ragged Irregulars of Bassingbourn", of the 91st Bomb Group, 323rd Bomb Squadron out of RAF Bassingbourn, Cambridgeshire, England (AF Station 121), 8th Air Force. His service in England began on 17 July 1944.

Primarily, he flew with William Eblen's crew aboard the B-17 "Sweet 17 - The Spirit of St Louis". Also, flew missions aboard "Heigh Ho Silver" and the famous "Nine-O-Nine". 



Other airmen in his squadron that he remembered were William Marler, his co-pilot, and other squadron mates including: Arvin Basnight, John Yavis, John Annes, Finis Johnson, Joe Doran, and John Weisgarber. 



He was standing about 3 or 4 feet behind General "Possum" Hansell when that gentleman earned the "Rigid Digit Award" for landing about a hundred yards short of the runway in the grass. 

 Homer had already finished his 32 missions and was just hanging around the barracks waiting for orders home when he was approached with an offer for the job. The general wanted to do his periodic qualification flight and Homer was told that he didn't have to act as his engineer but that it would be appreciated. Hence that near death experience occurred, after several others.

TSgt. Anderson was honorably discharged on 14 October 1945 at Scott Field, Illinois. He had returned to the States on 1 April 1945. The last operational missions of the 323rd was on 25 April 1945.

Other Comments:
Hunter. An uncanny expert marksman. Killed his first 17 deer with with 16 cartridges from the 8 mm German Mauser that he built up. Worked with father and five brothers for three years in their gunstock mill in Springtown, Arkansas after war, providing blanks for Bishop Gunstocks of Warsaw, Missouri. He was a farmer, dairy and beef, then poultry, broilers, and later turkeys. An avid treasure hunter and trail bike enthusiast. 



He passed away from Congestive Heart Failure. He was interred in Brushy Cemetery, Cole Camp, Benton County, Missouri.