Service Photo
Service Details

Current Service Status
USAF Veteran
Current/Last Rank
Technical Sergeant
Current/Last Primary AFSC/MOS
81170-Security Supervisor
Current/Last AFSC Group
Security Police
Primary Unit
1987-1992, 81172, Newark Air Force Base
Previously Held AFSC/MOS
81150-Security Specialist
81152-Law Enforcement Journeyman
81172-Law Enforcement Supervisor
Service Years
1978 - 1993
What are you doing now:
25 years with the Columbus, Ohio Division of Police. I am currently assigned to the Homeland Security Section supervising the Emergency Management Unit. Duties include emergency, disaster and terrorism planning, multi-agency coordination, management and operation of the city Emergency Operations Center, major special event planning, NIMS / ICS insrtuctor and management of the Regional Mobile Command Post. Ive worked in patrol, traffic and investigations.

Other Comments:
Not Specified
1978-1980, 81150, 379th Security Police Squadron
1978-1980, 81150, Strategic Air Command (SAC)
1980-1982, 81150, 8th Security Police Squadron
1980-1982, 81150, HQ PACAF
1981-1981, 81150, 3rd Security Police Squadron
1982-1983, 81170, 89th Missile Security Squadron
1983-1984, 81170, 907th Tactical Airlift Group
1984-1986, 81152, 2750th Security Police Squadron
1987-1992, 81172, Newark Air Force Base



---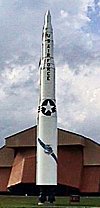 ---



---
1978-1980, B-52 Stratofortress (Buff)
1978-1980, KC-135 Stratotanker
1978-1980, T-37 Tweety
1980-1982, F-4 Phantom
1981-1982, F-16 Fighting Falcon
1982-1983, UH-1 Iroquois ( HUEY)
1982-1983, LGM-30A/B Minuteman I Missile
1983-1986, C-130 Hercules
1983-1986, C-123 Provider
1987-1987, E-4 Nightwatch
1987-1987, EC-135 Looking Glass
1987-1987, RC-135 Cobra Ball