Service Photo
Service Details

Last Rank
Lieutenant Colonel
Primary Unit
1944-1944, 99000, 1st Army Air Corps
Service Years
1941 - 1965
Official/Unofficial US Air Force Certificates

Cold War Certificate

Lucky Bastard Club
Last Photo
Personal Details



Home State

| | |
| --- | --- |
| North Carolina | |

Year of Birth
1917

This Military Service Page was created/owned by Barbara Roesch-Family to remember Breece, David Sessions, Lt Col.

If you knew or served with this Airman and have additional information or photos to support this Page, please leave a message for the Page Administrator(s)

HERE

.

Contact Info

Home Town
Not Specified
Last Address
Fayetteville, NC


---

Date of Passing
Not Specified
Location of Interment
Not Specified
Wall/Plot Coordinates
Not Specified
Last Known Activity
Served Africa 1942-1943; transferred to "Ferry Command" in Long Beach, CA in an aircraft maintenance/inspection capacity. This command used the women pilots to return aircraft to assigned bases. Before discharge he spent time at "Sunken Lunken" AFB in Cincinnati OH, so named after a heavy storm caused serious flooding. About 1946 he was discharged to civilian life. He was recalled c1950 for duty in Japan during Korean War, as non-combat pilot. He was an avid sportsman and acted as an ambassador of sorts at the Tokyo Tennis Club and spoke on the radio to Japanese youth giving them encouragement to persevere through hard times.

Transferred mainland in 1954, he decided to remain in the Air Force and was attached to Norton AFB 1954-1958, San Bernardino, CA; Wright-Patterson AFB, Dayton, OH 1958-1961 and finally Vandenburg AFB, Lompoc, CA 1961-1965. I believe most of his post war service involved some type of quality control function as he was attached to the Inspector General's Office in OH and spent two weeks of every month traveling to bases around the Pacific.
Other Comments:
After my father retired, he became a graduate from the Professional Golfer's Association and moved to Gold Rush country in CA where he sold real estate, played golf and generally enjoyed his much deserved last 36 years of life.





---




---




---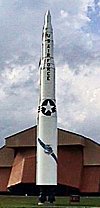 ---
1942-1943, A-20 Havoc
1942-1945, B-24 Liberator
1942-1946, P-39 Airacobra
1942-1946, P-40 Warhawk/Kittyhawk
1942-1946, P-47 Thunderbolt (Jug)
1942-1946, P-51/F-51 Mustang
1942-1946, T-28 Trojan
1944-1946, P-38 Lightning (Forked Tail Devil)
1944-1946, C-45 Expeditor
1944-1946, B-25 Mitchell
1944-1946, C-47 Skytrain/Dakota
1944-1946, B-17 Flying Fortress
1944-1946, C-54 Skymaster
1961-1965, LGM-30A/B Minuteman I Missile