Service Photo
Service Details

Last Rank
Captain
Last Primary AFSC/MOS
1055B-Pilot
Last AFSC Group
Aircrew
Primary Unit
1968-1969, 7th Air Force
Service Years
1966 - 1969
Last Photo
Personal Details



Home State

| | |
| --- | --- |
| Florida | |

Year of Birth
1944

This Military Service Page was created/owned by Sgt S. Kimbrow to remember Brunner, Gary Edward, Capt.

If you knew or served with this Airman and have additional information or photos to support this Page, please leave a message for the Page Administrator(s)

HERE

.

Casualty Info

Home Town
Pensacola
Last Address
Racine, Wisconsin


---

Casualty Date
Jun 23, 1969
Cause
Hostile, Died while Missing
Reason
Air Loss, Crash - Land
Location
Tay Ninh (Vietnam)
Conflict
Vietnam War
Location of Interment
United States Air Force Academy Cemetery - Colorado Springs, Colorado
Wall/Plot Coordinates
22W 120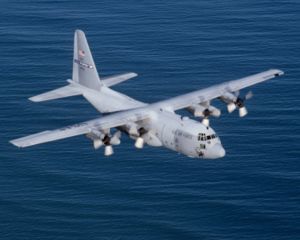 ---
Last Known Activity
Captain Gary Edward Brunner was a pilot with an airlift squadron stationed at Clark AFB, PI, flying TDY out of Tan Son Nhut AB and Cam Ranh Bay AB, RVN.

On 23 June 1969, he was flying a C-130B (#61-0965) on a mission out of Tan Son Nhut and was shot down at Katum during a re-supply mission of Howitzer ammunition to the Special Forces camp.

On 23 June 1969, he was aboard a C-130B (tail number 61-0965) on a resupply flight to the Special Forces Camp at Katum (A-322) in Northern Tay Ninh Province. This camp could only be resupplied by air and was always considered a "hot trip", and thus dangerous.

On approach to the Special Forces Camp, it was brought down by anti-aircraft fire. From ground witnesses, it was clear that the aircraft was on fire, and that the ramp was down as the crew was attempting to unload and the aircraft came in.

The aircraft crashed, causing the loss of the entire crew.
Crew lost:
Lt. Col. Jean A. Kearby
Maj William H. Condit (MIA-Recovered)
Capt Gary E. Brunner
1st Lt Terry M. Reed (MIA-Recovered)
SSgt Billy W. McDonald
SSgt George C. Peters

He left a wife and son at his passing in the Philippines. He was interred in United States Air Force Academy Cemetery, Colorado Springs, El Paso County, Colorado, Plot: 003 B 059.
Comments/Citation
see NOTES

Note:
An eye witness description of the loss of this aircraft may be found at the following site. It is a fuily detailed story, graphic, and tragic. Important to note that the aircrew were originally with the 772nd TAS, flying an aircraft from the 773rd.

Eye Witness Account at:
http://www.landscaper.net/vetvoices.htm#Shoot-Down%20at%20Katum%20Special%20Forces%20Camp

Commentary about crew:
"Captain (newly promoted) Gary Brunner was one of the young pilots. A graduate of the Air Force Academy, he was on a fast track to the left seat. . . . 1st Lt. Terry Reed was tapped as one of the best copilots in the squadron and probably soon to upgrade himself. Lt. Col. Jean A Kearby was, in my mind, one of the kindest friendliest senior officers in the squadron. For some reason he took a liking to me. He was an instructor navigator in the unit, one of the best we had. Major Bill Condit was a new navigator in the squadron. Every new arrival in the squadron had to get an in-country checkout even though they were combat ready from training in the CONUS. To round out a crew you needed a flight engineer and loadmaster. SSgt Billy McDonald and SSgt George C. Peters were among the best our squadron had. That was the crew of the aircraft shot down at Katum on that fateful day. Gary was on his very first Aircraft Commander rotation to Vietnam. He had one of the best crews the squadron could put together to support him."