Service Photo
Service Details

Last Rank
Corporal
Last Primary AFSC/MOS
AAF MOS 747-Airplane and Engine Mechanic
Last AFSC Group
Ordnance/Maintenance (Enlisted)
Primary Unit
1945-1945, Aviation Cadet Flight School
Service Years
1943 - 1945
Foreign Language(s)


Hungarian
Last Photo
Personal Details



Home State

| | |
| --- | --- |
| West Virginia | |

Year of Birth
1925

This Military Service Page was created/owned by Tugboat Phil Toth (NTWS Member 17718)-Family to remember Toth, Frank, Cpl.

If you knew or served with this Airman and have additional information or photos to support this Page, please leave a message for the Page Administrator(s)

HERE

.

Contact Info

Home Town
Man, West Virginia
Last Address
Glenville, West Virginia


---

Date of Passing
Mar 30, 1970
Location of Interment
Not Specified
Wall/Plot Coordinates
Not Specified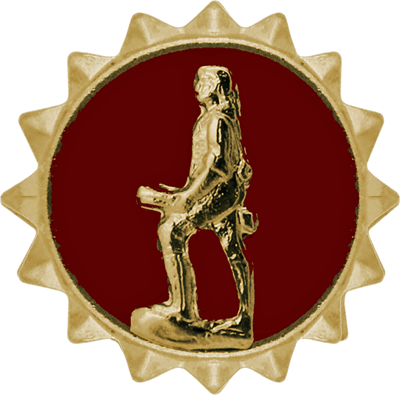 Last Known Activity
Frank was a high school teacher at Chapmanville (W.Va.) H.S. and taught my Aunt Phylis. She introduced him to her older sister, Charlotte, whom he married. He took a job in Huntington, W.Va. as an Oil Lab Chemist for the Chesapeake & Ohio Railroad. Mom was an RN in the C&O Hospital, where my sister and I were born.

From there he took a teaching class at Ohio University in Athens, O. The next year, 1960, he moved us to Glenville where he became a Physics teacher at the State College there. He taught there until 1970 when he was diagnosed with a malignant brain tumor. He had surgery at WVU Hospital and lived another month. He died while still there.
Other Comments:
Frank Toth was born and raised in various coal camps in southern West Virginia. His parents had come over from Hungary just before the start of WWI. He was the youngest of 9 kids and the only one that would leave the area after school.

While in high school he founded the very first Boy Scout Troop in Garrett's Fork, W.Va. He received an award for outstanding citizenship also. He did not have a formal graduation with his class at Man High School as he had left for the Army prior. It was then that he chose the Army Air Corps as his branch of service.