| | | |
| --- | --- | --- |
| Service Photo | Service Details | |
| | | |
Last Photo
Personal Details



Home State

| | |
| --- | --- |
| Connecticut | |

Year of Birth
1920

This Military Service Page was created/owned by A3C Michael S. Bell to remember Zaniewski, Felix J., Brig Gen.

If you knew or served with this Airman and have additional information or photos to support this Page, please leave a message for the Page Administrator(s)

HERE

.

Contact Info

Home Town
New Haven
Last Address
Schertz, TX


---

Date of Passing
Jan 01, 2006
Location of Interment
Arlington National Cemetery - Arlington, Virginia
Wall/Plot Coordinates
Section 30 Grave 531-LH
Military Service Number
Not Specified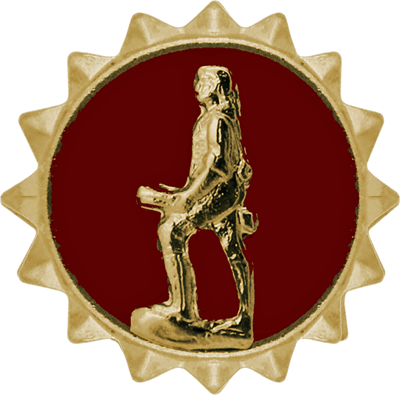 Last Known Activity

BRIGADIER GENERAL FELIX J. ZANIEWSKI
Retired March 25, 1979. Died Jan. 1, 2006.





Brigadier General Felix J. Zaniewski is the staff judge advocate, Strategic Air Command, with headquarters at Offutt Air Force Base, Neb. In this capacity, he is legal adviser to the staff and commander in chief of SAC.

General Zaniewski was born in 1920, in New Haven, Conn., where he graduated from Hillhouse High School in 1938. He graduated from the University of Connecticut with a bachelor of arts degree and a commission as second lieutenant through the Reserve Officers Training Corps program in 1942. He received his juris doctorate from the University of Virginia in 1948.

He entered active military duty in May 1942, attended an infantry refresher course at Spartanburg, S.C., and then was assigned to the 1st Infantry Division as assistant provost marshal. He departed the United States in August 1942 with the 1st Infantry Division and served continuously with the division during World War II in England, Scotland and the invasions and campaigns in North Africa and Sicily. The division returned to England in preparation for the invasion of the European Continent, and he remained with the 1st Infantry Division throughout the invasion of Northern France and through the campaigns in France, Belgium and Germany. In April 1944 he was transferred to Headquarters V Corps. He participated in the V Corps campaigns through Germany into Czechoslovakia and returned to the United States with the V Corps in July 1945.

General Zaniewski separated from active duty in January 1946, became a member of the Army Reserve, and in 1949 transferred to the Air Force Reserve.

Following his admission to the Connecticut Bar, he was employed in January 1949 by the U.S. Air Force Office of the Judge Advocate General at the Pentagon as an attorney adviser. In November 1949 he accepted an appointment as a trial examiner with the Interstate Commerce Commission. He next returned to employment with the U.S. Air Force, Office of the Judge Advocate General.

General Zaniewski was recalled to active duty in November 1952 and served as chief of the Publications Division, Office of the Judge Advocate General. In August 1956 he was assigned as staff judge advocate of Clark Air Base in the Philippines. He graduated from the Air Command and Staff College in June 1960 and was appointed staff judge advocate at Bolling Air Force Base, D.C.

He served as staff judge advocate, 32d Fighter-Interceptor Squadron, Soesterberg, Netherlands, from June 1964 through June 1967; and staff judge advocate of Dover Air Force Base, Del., from June 1967 until June 1969.

He was deputy chief of the Military Affairs Division, Office of the Judge Advocate General, U.S. Air Force at the Military Personnel Center, Randolph Air Force Base, Texas, from July 1969 until June 1970, when he assumed duties as chief of the division.

In September 1971, General Zaniewski was appointed staff judge advocate for Fifteenth Air Force at March Air Force Base, Calif., and served in that position until he assumed duties as staff judge advocate for the Military Airlift Command with headquarters at Scott Air Force Base, Ill., in June 1973.

General Zaniewski was assigned to Headquarters Strategic Air Command, Offutt Air Force Base, Neb., as the staff judge advocate in February 1974.

General Zaniewski is admitted to practice before all the courts of the State of Connecticut, the U.S. Court of Military Appeals, and The Supreme Court of the United States. He is a member of the American Bar Association.

His military decorations and awards include the Silver Star, Legion of Merit, Bronze Star Medal with oak leaf cluster, Air Force Commendation Medal with three oak leaf clusters, Air Force Outstanding Unit Award Ribbon with oak leaf cluster, French Croix de Guerre, and the Belgian and French Fourrageres.

General Zaniewski's hometown is Schertz, Texas.

He was promoted to the grade of brigadier general effective May 1, 1973, with date of rank April 28, 1973.
ZANIEWSKI, FELIX J
BRIG GEN US AIR FORCE
VIETNAM
DATE OF BIRTH: 11/20/1920
DATE OF DEATH: 01/01/2006
BURIED AT: SECTION 30 SITE 531 LH
ARLINGTON NATIONAL CEMETERY
ZANIEWSKI, DOROTHY MALCOLM
DATE OF BIRTH: 09/11/1924
DATE OF DEATH: 03/14/2001
BURIED AT: SECTION 30 SITE 531 LH
ARLINGTON NATIONAL CEMETERY
WIFE OF ZANIEWSKI, FELIX JOHN BRIG GEN US AIR FORCE
Other Comments:
He was a friend of my father. The general, his daughter and my friend Peggy, my father Win Pehrson and my self were all involved in the Exploring program of the boy scouts in Omaha, Nebraska. In 1976 Peggy and I and my parents went to Washington, DC and visited Arlington. How ironic I would be referring to it now. The two of us went on to attend the University of Nebraska - Lincoln. If there is anyway you can forward this message to Margaret (Peggy) Zaniewski. I would very much appreciate it. It would be nice to hear from her. I hated to lose touch. I will pay my regards next time I am in Washington, DC. I now live in New Hampshire. Thanks again.
Regards,
Diane Pehrson-Fusco
From Month/Year
- / 1974
To Month/Year
- / 1979
Unit
Strategic Air Command (SAC) Unit Page

Rank
[Other Service Rank]
MOS
8811-Judge Advocate, Staff
Location
Not Specified
Country/State
Not Specified
Patch



Type
HQ/ Command Element
Parent Unit
Major Commands
Strength
Command
Created/Owned By


631

Michael, Victor

, Sgt

1

Last Updated: Mar 3, 2012