OF NOTE...
"The service Guardsmen render to the nation and the cause of freedom around the world represents the best America has to offer."
- Defense Secretary Robert M. Gates
in remarks at
National Guard Joint Leadership Conference
November 2009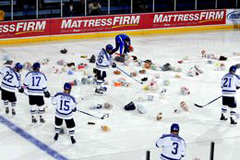 TOY TRICK
-
Falcon hockey team members from the US Air Force Academy collect toys tossed onto the rink ice after scoring their first goal during their annual game against American International College in Colorado Springs, CO. The toss is a holiday tradition; the team collects and distributes the toys donated by fans to children in local hospitals and clinics. In the past nine years, more than 5,000 toys have been distributed to young patients.
- Photo by J. Rachel Spencer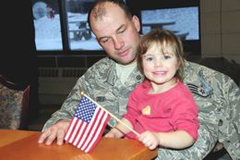 SMILE FOR DADDY
-
Air Force SSgt. Mike Cole holds his daughter before saying goodbye as he prepares to depart with the first wave of civil engineers with the 148th Fighter Wing, Duluth, MN. A large number of the unit's civil engineers will deploy to Bagram Airfield, Afghanistan.
- Photo by MSgt. Jason W. Rolfe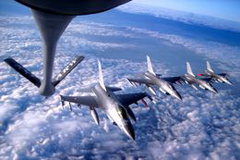 ROYAL REFUELING
-
Four Royal Danish Air Force F-16 Fighting Falcons fly in-formation behind a USAF KC-135 Stratotanker from the 100th Air Refueling Wing during a mission over Denmark. The Stratotanker refueled 30 aircraft and pumped more than 40,000 tons of fuel.
- Photo by TSgt. Kevin Wallace
TWS on the Radio
VFW's National Defense Radio Interview with Major Wes Prater

TWS is proud to announce the introduction of the new TWS
Associations Support Program
. This is a unique feature that provides specially constructed
Association Profile pages
that present a unique set of tools available for free to any Military Association to use for member/roster management, outreach to the TWS Community, and to publish news and information about the Association.
Of particular note, TWS is extremely proud of a growing partnership with the Veterans of Foreign Wars. The VFW hosts
The National Defense radio program
and was kind enough to interview Maj. Wes Prater, TWS co-founder/administrator recently about the growth of TWS and the unique services provided.
Click here to listen to the interview.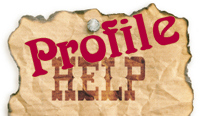 The AFTWS profile pages are very detailed, so we've created a list of tips and pointers to help you navigate and use the features of the site more easily.
Visit the "
Member Help Guide
" at the bottom left of the Home Page under the "Home" tab or e-mail
admin@airforce.togetherweserved.com
for assistance.

"RADIO FIRST TERMER"
radio show in Saigon, Vietnam 1971. If you were involved with the program, contact Dave Rabbit: daverabbit@grandecom.net
815th TROOP CARRIER SQDRN
reunion, Mar. 25-28, 2010; North Little Rock, AR. For "Flying Jennies" who served at Tachikawa AB, Japan. Contact: Jim Elmer, (501) 771-4106; e-mail: jimelmer@swbell.net; or Bob Davis, (501) 224-7155; e-mail: oji413@aol.com. Web: c130flyingjennies815th.com
63rd TROOP CARRIER WING (H) & DONALDSON AFB
reunion, May 14-17, 2010; Greenville, SC. This will be the last reunion of the 63rd TCW & DAFB. Contact: Shirley Holmquist, (864) 226-6869; email keshi@charter.net
C-123s IN SOUTHEAST ASIA
, May 17-22, 2010; Hampton, VA. Contact: Sue Rice, (417) 876-6723. Web: www.c123sinsea.org
USAFSS MISAWA, 1st RADIO SQDRN MOBILE, 6921st, 6989th & 6920th COMMUNCATIONS CENTER
gathering, June 24-27, 2010; Philadelphia, PA. Contact: Helen Henderson, etaya49@hotmail.com, or (904) 829-9235. Web: usafssmisawa.com
78th AIR POLICE SQDRN (ADC)
, Hamilton AFB, CA. Sept. 2010 (tenative); Branson, MO. Contact: Don Dalquest, (785) 748-0650, or doke1418@live.com; Eric Dymond, (570) 378-3134, or eridd@aol.com; Ron Neil, (830) 629-1784, or ronneil1242@sbcglobal.net
US ARMED FORCES NUCLEAR ENERGY Assn. (USAFNEA)
, Sept. 22-26, 2010; St. Louis, MO. For USAF, USN & Soldier graduates of the Army Nuclear Power Plant Operator Course at Ft. Belvoir, VA. Contact: Tom Steinhart, usafneareunion@gmail.com or (217) 877-1360
Getting Your Reunion Notice (and noticed) In The TALON
Story by Jon Yim
Editor, TWS Newsletters

SAN DIEGO --
Sooooo
...your reunion group just tapped you to get the word out on the street about your upcoming get-together shindig. And you want your announcement to appear in our monthly newsletter.
Pull up a seat...Welcome to "
How To Submit A Reunion Announcement to The TALON
!"
We keep it simple over at the AFTWS Newsletter, folks...all you have to do is shoot us an email following this simple format:
Information
WE WANT:
-
WHAT
is the name of the unit/organization organizing the event?
To avoid confusion or mis-identification, please SPELL OUT the name of your reunion group, such as "
H Co., 1st Bn., 135th Armor Bde
" or "
152nd School Training Squadron
"
-
WHEN
is it happening?
Unless the event will be in 2010 or 2011, just send us the month and the days of the event and omit the year.
-
WHERE
is it being held?
Just give us the CITY and STATE; if it will be held overseas, the CITY and COUNTRY, or the name of the CRUISE SHIP and its departure date from port.
We do not publish the names of resorts, lodges, inns, theme parks, entertainment venues, restaurants or hotels.
-
WHO
is/are the point(s) of contact for this?
The name(s) and contact email address and a phone number in this format example:
(890) 123-4567.
You can also include a web address (URL) if your group has one.
Also, to be fair with space and to protect privacy,
WE DO NOT PUBLISH MAILING ADDRESSES
unless it is the only way of contact.
You can see examples of how announcements are formatted in the left-hand column of the
REUNION ANNOUNCEMENTS
section.
You only need submit your announcement details once. That's right --
ONCE
.
As it's received, it will be published in the following issue of The TALON, and repeated up to the month before your event. That's plenty of time to get the word out on the street.
On the other hand, information
WE DON'T NEED
:
"LOOKING FOR" POSTINGS
SCANS OF ANNOUNCEMENT FLYERS
ACCOMMODATION RATES, PACKAGES & TARIFFS
POWERPOINT PRESENTATIONS & PDFs
REUNION COSTS OR REGISTRATION FEES
BANQUET/CATERING MENUS
PLANNED EVENTS, TRIPS, GOLF TOURNAMENTS, MEMORIALS, SHOPPING EXCURSIONS, TOURS
PHOTOS
COMMAND CRESTS, SHIELDS, LOGOS
LINKS TO HOTELS, RESORTS AND ATTRACTIONS
Save all that for a posting in our
REUNIONS AND GET-TOGETHERS
forum on the AFTWS board. You can post expanded reunion details with all the stuff we've listed above...and we give you lots of room to do that!
Any questions? Drop us an email, and we'll be happy to assist you.
REMEMBER:

THE FURTHER IN-ADVANCE YOU SUBMIT YOUR REUNION DETAILS, THE MORE "FACE-TIME" IT GETS IN The TALON!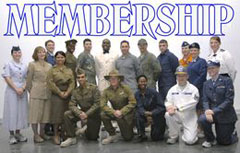 Airforce.Togetherweserved
is
your
website - please help secure its future by upgrading to
Full Membership
.
There is no charge to join AFTWS and remain a Free Member, however there are considerable benefits to becoming a Full Member. By upgrading to Full Membership, which is modestly priced and very simple to do, you not only have access to premium areas of the website but, in so doing, you also help support the ongoing development, maintenance and promotion of
Airforce.TogetherWeServed.com
and keep it
advertisement free.
Please invite an Airman and help more AFTWS Members reconnect!
If every AFTWS Member invited one or more active, reserve or retired Airman to join AFTWS, this dramatically increases the chances of Members being able to locate other Airmen they served with.
As a way of saying thank you, for every 5 (five) new Members who join from your personal invitations, we will extend your Full Membership by 6 months. Click
here
to invite an Airman.

VACCINE STILL SAFE, SAY OFFICIALS
Potency issue forces pediatric H1N1 vaccine recall

Story by Samantha L. Quigley
American Forces Press Service

WASHINGTON -- Some supplies of a pediatric version of the H1N1 vaccine have been voluntarily recalled because they are slightly less potent than the manufacturer indicated, officials said today.

Some pre-filled syringes [of the vaccine] for infants from 6 months to 35 months of age were recalled because the antigen content was slightly lower upon distribution than when it was created, said Army Lt. Col. Patrick Garman, director of the military vaccine agency.

"So it's slightly less than what the manufacturer is saying," Garman added. "It's a non-safety issue. It's a potency issue, or a strength issue."

Antigen is the active ingredient in the vaccine that stimulates an immune response and results in protection against influenza.

The drop in effectiveness is so small that the effected vaccines that have been distributed will still provide an adequate immune response, Garman said.

While revaccination isn't necessary, it's important to understand that anyone under the age of 10 requires two doses of the vaccine to be fully immunized, he added.

"These individuals that were given the pre-filled syringe ... they don't need a third vaccination," Garman said. "That first one counts and after a month goes by they should still come back in and get their second dose."

About 800,000 doses distributed throughout the United States were recalled. Some of those doses were distributed to military treatment facilities and given to military children.

They are as protected against H1N1 as any other child who has received only one of the two doses required, Garman said.

There are other multi-dose products available for the younger population, he added. One, another injectable, is good for those aged 6 months to adult. The younger patients still would receive the vaccine in two 0.25 milliliter doses, but adults would receive only one 0.5 milliliter dose.

"Another product is the intranasal product, which some parents really like," Garman said. "You ... spray it up your 2-year-old's nose and they're protected."

It's approved for those from 2 to 49 years.

"What we were able to check rather quickly on the [recalled supply] was the stuff that was going to the uniform personnel, because that comes directly to us," said Bryan G. Whitman, deputy assistant secretary of defense for Public Affairs.

Military facilities receive their vaccinations from the state in which they are located. They are inspecting their supply to determine whether they received any of the recalled vaccine, Whitman added.

Sanofi Pasteur Inc. is the manufacturer of the recalled supplies and initiated the testing and voluntary recall of the prefilled syringes.

If you forgot your User ID and Password you can be quickly and easily reminded by clicking on the "Reminder" link contained on the Login page or following this
Link
.
Your Username and Password will be immediately sent to you by e-mail.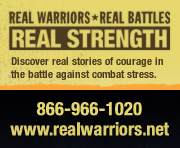 TWS supports the mission of the
Real Warriors Campaign initiative
and the National Suicide Prevention Helpline
BECAUSE ONE SUICIDE IS ONE TOO MANY...
For Crisis Intervention

1-800-273-TALK (8255)
Press "1"
TWS Ambassadors Needed!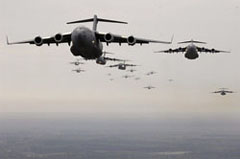 Bring Your Friends!
We need YOUR help to keep TWS Growing Strong!
TWS is rapidly gaining a reputation as THE place for Air Force connections on the web. The more Airmen we have on board, the better the site works for everyone involved as it increases your chances of finding someone you served with.
That being said, there are still hundreds of thousands of potential members out there who have not yet heard of TWS, many of which are active members in some of the Groups and Associations that you are also active in.
We need your help. If you're an active member of a military group or Association and you interact with your fellow members there on a regular basis, why not become a TWS Ambassador to your Association?
We have ready made promotional/give-away materials we'll be happy to send to you for you to distribute at your next meeting or get together and invite those you are in contact with to come aboard TWS.
And, don't forget, for every 5 new members you invite you will receive a free 6 month premium membership extension!
Please let me know if you are interested in this program and I will get a package of materials sent out to you.
Please send me an email at:
wtprater@togetherweserved.com
to let me know you're interested and provide me your postal mailing address to send you a batch of TWS promotional materials.
I look forward to hearing from you!
Maj Wes Prater (USMC/Ret)
TWS Admin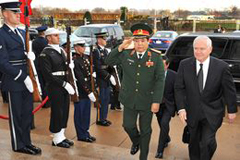 PENTAGON ARRIVAL
-
Defense Secretary Robert M. Gates (right) escorts Vietnamese National Defense Minister, General Phung Quang Thanh, through a joint-service honor cordon into the Pentagon earlier this month.
- DoD photo by R.D. Ward
ON STAGE FOR THE TROOPS

-
Musician Billy Ray Cyrus performs for troops at a stop on the 2009 USO Holiday Tour in Kandahar, Afghanistan. Navy ADM Mike Mullen, chairman of the Joint Chiefs of Staff, his wife Deborah; along with Cyrus, tennis star Anna Kournikova, comedian Dave Attell and tennis coach Nick Bollettieri were on-tour to visit troops in Afghanistan, Iraq and Germany over the Holidays.
- DoD photo by PO1 Chad J. McNeeley

DEPARTMENT OF DEFENSE
- Teamwork key to Iraqi security, Mullen says
- Amb. Hill, GEN Odierno discuss Iraq election, relations with Iran
- Mullen tours Afghanistan market with Marines
- Commission examines contracting issues
- ISAF officials investigate civilian casualty claims
- Partnership in Iraq provides school supplies


TOYS FOR TOTS
-
Marine SSgt. Denis Licona (left), from Commander US Naval Forces Europe/Africa, US 6th Fleet staff; and GySgt. Jarod Duke, from Commander Strike Force NATO staff, help open a gift for a young boy at Instituto Piccola Casetta di Nazareth, a school for underprivileged children in Pescopagano De Mondragone, Italy. Marines and Sailors donated gifts to 60 children as part of the 2009 Marine Corps Toys for Tots drive.
- US Navy photo by Daniela Muto
COLOR BEARERS
-
Army SGT Brandon McIntosh (center) and
Adjudant-chef
Henri Plessiet, Belgian Army, carry the colors of their respective nations with the US Army Garrison Benelux Color Guard in Bastogne, Belgium to commemorate the Battle of the Bulge. Plessiet is from the Belgian 1st Field Artillery Regiment.
- US Army photo by Christie Vanover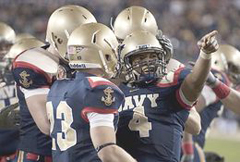 SINK ARMY!
-
US Naval Academy quarterback Ricky Dobbs (#4) celebrates the go-ahead touchdown during the 110th Army-Navy football game at Lincoln Financial Field in Philadelphia. The one-yard run set an NCAA record for most touchdowns in a season by a quarterback. Navy's Middies defeated the Army Black Knights for the eighth time in the annual clash, 17-3. A majority of Navy's graduating football seniors have chosen the Marine Corps option after graduation, the largest compared to the Brigade average.
- US Navy photo by PO1 Chad J. McNeeley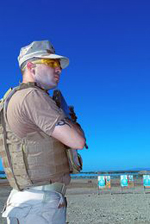 STANDBY TO FIRE -
Coast Guard PO3 Robert Ketchum, a member of Maritime Safety and Security Team (MSST) 91103, awaits instruction from range safety officials during M-16 weapons qualification at Naval Station Guantanamo Bay, Cuba. MSST-91103 is tasked with maritime anti-terrorism and force protection duties for Joint Task Force Guantanamo.
- US Army photo by SSG Emily J. Russell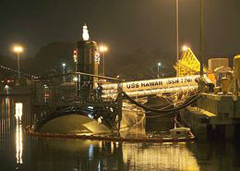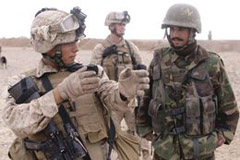 BODY LANGUAGE - LCpl. John B. Kavanaugh uses hand gestures to explain to an Aghan National Army soldier how his firing stance can affect his balance and accuracy near Forward Operating Base Geronimo. The Marines took a squad of soldiers through a combat marksmanship drills to improve their combat effectiveness.
- USMC photo by Sgt. Brian A. Tuthill

TWS Invite Cards are always
FREE
upon request. TWS Invite Cards (
sample below
) include a spot for you to print your member number and instructions for your invitees to credit you with the invitation.
As a reminder, you get 6 months of free premium access for every 5 members you invite that create a profile page.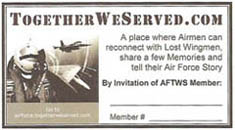 There's also a new feature in the registration process as now new joining members are asked to include the member number of the person that invited them while they are registering. If you simply write your member number on the invite card, your invitees can enter your member number as they register and you'll automatically be credited for the invite.
These cards are a great ice-breaker to start conversations with other Airmen and they're the perfect tool to help spread the word about TWS. We've mailed out thousands of these cards in the last year. Please drop us a note to share any success stories you've had using these cards to meet other Airmen.
If you'd like to receive a batch of these cards, please send an email to
invitecards@togetherweserved.com
and tell us how many you'd like and a mailing address.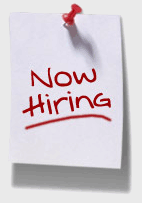 Recently left the Air Force? Looking for a new post-military career, or planning on going "in a different direction" from your present civilian job?
Welcome to the
AFTWS Job Board
which is on the left hand Home Page just as you log into AFTWS and contains
lots of job positions!
All positions, described in detail, are posted by fellow AFTWS Members who are familiar with the credentials and experience offered by former Airmen.
Here is just a small sample of the many new jobs recently posted:


Position Offered: Lessons Learned Analyst
Location:
Seoul, ROK

Salary Range:
TBD


Position Offered: TCS Operator/Trainer
Location:
Japan

Salary Range:
TBD


Position Offered: PC Migration Specialist (8 positions)
Location:
Charleston, WV

Salary Range:
DOE


Position Offered: Tactical Tomahawk Engineer
Location:
NAS Patuxent River, MD

Salary Range:
TBD


Position Offered: Radio Station Sales Manager
Location:
Buffalo, NY

Salary Range:
TBD


Position Offered: Police Officer
Location:
San Jose, CA

Salary Range:
$65K-$107K


Position Offered: Line Cook
Location:
Virginia Beach, VA

Salary Range:
TBD


Position Offered: IT Business Analyst Location:
Bowling Green, KY

Salary Range:
$58K-$70K, DOE
Additionally, if your company has positions suited to Airmen seeking employment, you are welcome to post them on the Job Board. This is a FREE service to TWS subscribers.
Post a Job on TWS

If you've had success with finding employees, or locating employment on the TWS Jobs Board, please let us know! This is a valuable FREE service to all TWS Members and employers and we're always interested in hearing your success stories. Please email TWS Admin with the details:
admin@airforce.togetherweserved.com

TWS is a place to honor the service history of all Airmen who served including those who fell in combat.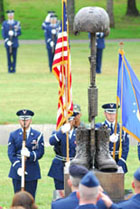 So that they will not be forgotten, we have created a special facility where any TWS Member can post a Remembrance Profile for a Fallen Airman they knew or would like to honor, and this can be accessed via the "Remember an Airman" link on the Left-Hand Home page.
We have also developed an important feature which will enable TWS Members to adopt the Profile of a Fallen Airman already posted on the site. To adopt the Profile of a Fallen Airman, please click on the
Adopt a Fallen Airman Profile
link on the left hand Home Page after you log in or click
here.




AIR FORCE - Airman

ARMY - Soldiers

NAVY - All Hands

MARINE CORPS - Marines

COAST GUARD - Coast GuardDefenselink
-- The
OFFICIAL
source of news and information from the Department of Defense, related agencies and all military branches.
Multi-National Force - Iraq
-- Official website of MNF-I
Multi-National Corps - Iraq
-- Official website of MNC-I
International Security Assistance Force (ISAF)
-- Official website for coalition forces in Afghanistan
The Pentagon Channel
-- 24-hour broadcasts of official military news and information for members of the US Armed Forces through select stateside cable systems, and overseas via American Forces Network (AFN).
My AFN.mil --
American Forces Network (AFN) provides multi-channel, broadcast-quality radio and television services and expanded internal information products to all DoD members and their families stationed overseas, on contingency operations, and onboard Navy ships around the world.
Military Homefront --
A DoD Web portal for reliable Quality of Life information designed to help troops and their families, leaders and service providers. Whether you live the military lifestyle or support those who do, you'll find what you need!
myPay --
myPay allows you to manage your pay information, leave and earning statements (LES), W-2s and more...putting more information and services at your fingertips. Brought to you by the Defense Finance and Accounting Service (DFAS).
TRICARE Portal --
Information you need about your TRICARE health benefits. Includes details on eligibility, plans, medical, dental and vision coverage. Also details on TRICARE operations, guidance, manuals and policy.
Stars & Stripes
-- The DoD-authorized
UNOFFICIAL
daily newspaper for US Forces overseas, printed in European, Pacific and Mideast editions.
Department of Defense Educational Activity (DoDEA)
-- DoDEA operates more than 218 public schools for grades K-12 in 14 districts located in seven U.S. states, Puerto Rico, Guam and 12 foreign countries to serve the children of military service members and Department of Defense civilian employees.
Army & Air Force Exchange Service (AAFES)
-- The military's largest retailer. A mission-essential, and the premier quality of life provider for all DoD military members, civilians, contractors and their families worldwide.
Defense Commissary Agency (DeCA) --
Delivering the premier quality-of-life benefit to military members worldwide.
United Service Organizations (USO) --
The USO supports U.S. troops and their families wherever they serve. Across the United States and around the world, the American military knows that the USO is there for them. Until Every One Comes Home.

Space Avaliable Travel fact sheet --
Answers to the most common Space A travel questions, courtesy of the 60th Air Mobility Wing, Travis AFB, CA.


AIR FORCE - AFI 36-2903

ARMY - AR 670-1

COAST GUARD - COMDTINST M1020.6E
NAVY - NAVPERS 15665I

MARINE CORPS - MCO P1020.34G
Enjoyed this issue?

Please forward this link to other Airmen you know, your friends, and your family!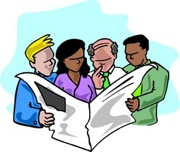 http://airforce.togetherweserved.com/usaf/
newsletter2/25/newsletter.html
As AFTWS continues to grow, so does its potential to find old Wingmen and new friends; as well as creating a vibrant and enjoyable Air Force online community representing all eras, from WW2 to present-day.
AFTER RETIREMENT
Hang up the uniform, but keep Tricare

From Tricare Public Affairs

FALLS CHURCH, VA --
Active-duty servicemembers must use Tricare Prime or Prime Remote, but retirees who are not eligible for Medicare may be eligible for Tricare Prime or choose Tricare Standard or Extra.
Each program has advantages pertaining to cost, location and convenience.
If space is available, continuing care in a military treatment facility with a primary care manager through Tricare Prime requires re-enrolling and paying annual fees of $230 for an individual and $460 for a family. Retirees who choose to enroll in Tricare Prime at a military treatment facility will receive care based on the same access-to-care standards as all other Prime beneficiaries.
Retirees who move to a location that is not near a military treatment facility, or where Prime is not offered, may find Tricare Standard or Extra to be the best options. Tricare Standard is a flexible, affordable plan that gives beneficiaries and their eligible family members a greater choice of providers, no enrollment fees, waiver of cost shares for most preventive health care services and the same low catastrophic cap as Tricare Prime.
Tricare Extra offers even lower out of pocket expense if beneficiaries use network providers. Although there is no enrollment fee for Tricare Standard and Extra, a deductible of $150 for individuals and $300 for a family must be met before cost-sharing begins.
Under Tricare Standard and Extra, most beneficiaries retain the same access to pharmacy benefits through a local military treatment facility or the Tricare Mail Order Pharmacy, as well the option to use the Tricare retail pharmacy network.
Retirees may also be eligible for certain medical and pharmacy benefits from the Department of Veterans Affairs in addition to Tricare retiree health care benefits. If eligible, members can receive care under either program. For more information, go to http://www.va.gov/health.
The U.S. Family Health Plan is available in six areas of the country for those who enjoyed Tricare Prime while on active duty. Beneficiaries enrolled in USFHP may not receive care at a military treatment facility or participate in Tricare pharmacy options, but pharmacy options are a part of USFHP. For more information about USFHP and locations where it is offered, go to http://www.usfhp.com.
The Tricare Overseas Program Standard option is available to retirees planning to live outside the United States. Retirees and family members must meet a deductible before cost-sharing begins and file their own claims for reimbursement for covered health services.
Tricare recommends beneficiaries consider all available options and plan well in advance to ensure a smooth transition post-retirement. When choosing Tricare Prime, be sure to have an enrollment package to the appropriate regional contractor by the 20th of the month before the retirement date or Prime coverage could be delayed.
Always remember to update the Defense Enrollment Eligibility Reporting System with any new personal information, including a new address. Automatic coverage by Tricare Standard and Extra or TOP Standard occurs after retirement as long as DEERS information is current. It's easy to do online at https://www.dmdc.osd.mil/appj/bwe/.
Learn more about retiree health care options, including the retiree dental program, online at http://tricare.mil/mybenefit , or visit a Tricare Service Center. Contact information and other beneficiary assistance locations can be found at http://www.tricare.mil/contactus.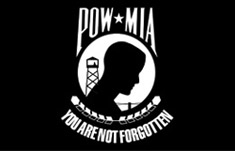 ---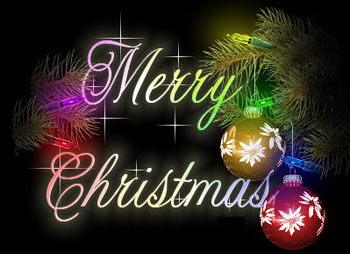 Best Wishes for the Season From All of Us
at Together We Served!


A NOTE FROM OUR CO-FOUNDER:
It's appropriate during this season to take a pause from our busy lives and consider those who are serving to benefit all of us, and those who are less fortunate. It's true that times are tough all over right now, especially for the kids. If you can find the time or the resources, please consider supporting a charitable organization in your community this holiday season. Toys For Tots is an outstanding Marine Corps program that most definitely needs your support this year.

You have all contributed to make 2009 a great year for TWS and we are proud to have you aboard and to continue being of service to you in the years to come. So from all of us here at TWS to all you, Thank You! Here's wishing you all a Merry Christmas and a most enjoyable Holiday Season!

Semper Fidelis,
Major Wes Prater, USMC (Ret.)
Co-Founder/Administrator
TogetherWeServed.com
SOME FINAL THOUGHTS FOR 2009:
Keep in your thoughts a prayer for peace for those who stand at the spear tip and away from their loved ones, and prayer for those families whose loved ones made the ultimate sacrifice for the Nation.
We all have so many gifts to give throughout the year. And they don't need a hefty price tag, fancy wrapping paper or ribbons and bows to make them valuable.
For those of you fortunate to be home for the Holidays, make your time count. Spend time with family and close friends.
Reach out to those less fortunate than you: Clean out your closet and donate your unwanted, but good, warm, serviceable clothes and shoes to a homeless vets center or women's shelter. Serve meals to the local needy at a rescue mission. Invite local single servicemembers into your home to share Christmas Day. Visit a veterans hospital or nursing home to listen and chat with a vet who has no family to visit them. Volunteer to run errands or do chores for a shut-in. Help prepare hot meals or sack lunches for the elderly. Teach a child -- or an adult -- to read.
The list is endless. In my view, a strong NATION starts with strong COMMUNITIES -- right down to the block and street you live on.
And most of all, this Christmas and New Years, please use your head and DON'T DRINK AND DRIVE. I can't stress it enough.
Over the years I've seen many a good life and military career ruined because a someone didn't have the presence of mind to call a cab, offer their friend a place to sleep it off, or take-away their keys.
When you're sober, your vehicle is a CONVEYANCE. When you're drunk, it becomes a LOADED WEAPON. Save the weapons for the enemy -- not our roadways.
Until next time...and next year...be safe...
Jon Yim
Editor
---
Santa Lends A Hand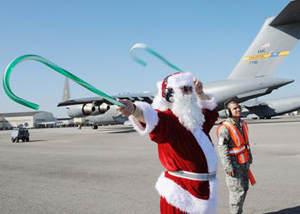 Using a pair of oversized candy canes, Santa -- aka Major Aaron Sasson -- helps marshal-in a C-17 Globemaster III on the flightline at Charleston AFB, SC. Maj. Sasson is operations officer with the 4437th Aircraft Maintenance Squadron.

- Photo by SrA. Katie Gieratz

---
$128.3B FOR IRAQ, AFGHANISTAN OPERATIONS
President signs 2010 defense budget into law

Story by Donna Miles
American Forces Press Service

WASHINGTON -- Defense officials are hailing passage of the fiscal 2010 budget that funds military programs and wartime operations in Afghanistan and Iraq and provides a military pay raise.

President Barack Obama signed the 2010 Department of Defense Appropriations Act into law Dec. 19 after the Senate approved it during a rare early Saturday session. The Senate passed the measure by an 88-to-10 vote.

The $636.3 billion legislation provides $128.3 billion for operations in Iraq and Afghanistan, and a 3.4 percent military pay raise.

The law also extends various authorities and other non-defense fiscal 2010 appropriations, White House officials announced. Most of those provisions involved temporary extensions of emergency unemployment and health-care benefits that had been set to expire.

Secretary of State Hillary Rodham Clinton and Defense Secretary Robert M. Gates issued a joint statement Dec. 18, pressing the Senate for action.

"We strongly urge Senate passage of the Defense Appropriations Bill today, prior to expiration of the current continuing resolution," the statement said. "Passage today will provide important support for our foreign policy and national security priorities and ensure continuity of funding for our troops in combat and for all of the Department of Defense."

The House passed the legislation Dec. 16.
---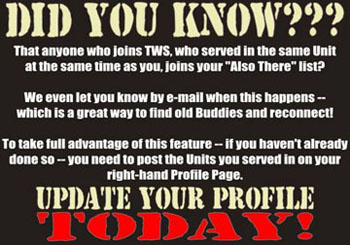 ---
CJCS sends Holiday message to troops, families

American Forces Press Service

WASHINGTON -- Navy Admiral Mike Mullen, chairman of the Joint Chiefs of Staff, issued the following Holiday message:

As America celebrates this holiday season, our Soldiers, Sailors, Marines, Airmen and Coast Guardsmen are serving around the world. Families and friends at home can enjoy the holidays in peace thanks to
your sacrifice. In the midst of glad tidings, we honor your service and that of your families who serve along with you.

Our thoughts and prayers are especially with our wounded warriors, their families, and the families of the fallen. They bear solemn burdens often made heavier by absence. We all must do our part to honor them and ensure they do not shoulder their cares in solitude this holiday season. America's finest families richly deserve the love and thanks of a grateful Nation, and we will never forget their sacrifice.

On behalf of the Joint Chiefs of Staff and our families, I thank you for all you do for our country. We wish you and your families a joyful holiday season, and all of the blessings of a very happy New Year.

Sincerely,

M.G. MULLEN
Admiral, US Navy
---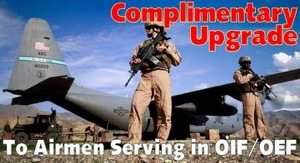 If you are currently serving as "boots-on-the-ground" in a combat zone in Iraq or Afghanistan, we will be happy to provide you with complimentary Full Membership for the duration of your tour.
Please contact
TWS Admin
.
---
Tricare program for gray-area reservists on its way

FALLS CHURCH, VA -- A new program will offer "gray-area" reservists the opportunity to purchase Tricare health care coverage.

While qualified members of the Selected Reserve may purchase premium-based coverage under Tricare Reserve Select (TRS), retired National Guard and Reserve personnel did not have Tricare health coverage options until they reached age 60.

Under a provision of the National Defense Authorization Act for 2010, that's all changed.

The new provision will allow certain members of the retired Reserve who are not yet age 60 ("gray-area" retirees), to purchase Tricare Standard (and Extra) coverage. Tricare Extra simply means beneficiaries have lower out of pocket costs if they use a network provider.

"We're working hard to coordinate all the details of eligibility, coverage and costs, and expedite implementation of this important program," said Navy Rear Adm. Christine Hunter, deputy director of the Tricare Management Activity. "This is a major benefit program with implementation on the same magnitude as TRS. It will require detailed design, development and testing, but qualified retired reservists should be able to purchase coverage by late summer or early fall of 2010."

While the health care benefit provided for gray-area retirees will be Tricare Standard and Extra -- similar to TRS -- the new program will differ from TRS in its qualifications, premiums, copayment rates and catastrophic cap requirements. The program is tentatively called Tricare retired Reserve.

The new statute requires premium rates to equal the full cost of the coverage. That is the major difference contrasted with TRS, where the statute provides that Selected Reserve members pay only 28 percent of the cost of the coverage. Premiums for the new gray area retiree program will be announced after program rules are published in the Federal Register.

This new program offers an important health coverage option for Reserve and National Guard members who served their country honorably before hanging up their uniforms at retirement, Admiral Hunter said.

For more information about Tricare benefits, go to http://www.tricare.mil.
---
AFTWS FORUMS
Your Sounding Board!
What was your best duty station or assignment, and why? What is the recipe for that wonderful dish you make for a holiday or other occasions? Do you have any tips about keeping healthy, or things to watch out for if you have a disease.

These are but a few of the topics that are covered by the many Forums on AFTWS. These forums provide you, the members, a variety of places to discuss with other members the many topics we have in common.

Those members still on active duty would probably like to know about good assignments when they make out their "dream sheets" or talk to their retention NCO. Those who have worked as service record specialists might want to provide a few tips for members in preparing to negotiate orders to their next assignment.

If you have a disease like diabetes, what tips can you give others about the disease and things to watch out for? Encourage a fellow Airman on AFTWS to keep on top of a health problem so he stays with us for a long time.

These are but a couple of topics that are available for you to offer advice, warn others about, discuss with other AFTWS members, or just vent your frustrations about. So check out the many Forums and start a lively discussion about a topic that interests you!
---
AN UNOFFICIAL TRADITION CONTINUES
Volunteers place 16,000 wreaths at Arlington

Story by Samantha L. Quigley
American Forces Press Service
Photos by Bill Auth, USO

WASHINGTON -- The Arlington Wreath Project, an unofficial national tradition, prompted about 6,000 volunteers to wake up extra early this morning to help place 16,000 wreaths on graves at Arlington National Cemetery.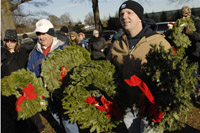 An army of volunteers prepare to lay wreaths on graves at Arlington National Cemetery in Arlington, VA. The volunteers placed more than 16,000 wreaths in honor of the nation's fallen heroes


"It's really nice that America still remembers our troops," said Nikki Bunting, the widow of Army Capt. Brian Bunting, who died in Afghanistan in February 2009. She visited her husband's grave with their children, 2-year-old Connor and 5-week-old Cooper.

"It's a sad sight, but it's really beautiful. It reminds us that people care," she said.

Morrill Worcester, president of Maine-based Worcester Wreath Company, started the tradition in 1992, although the seeds for the idea had been planted 30 years earlier. The cemetery's hallowed ground first impressed Worcester in 1962, when the 12-year-old Bangor [Maine] Daily News paper boy had won a paper-sponsored contest and a trip to Washington.

"It struck me and I just never forgot it," Worcester recently said about the cemetery. "It was just such a big place and the stones are all nice and straight. I saw the Tomb of the Unknown [Soldier] and the changing of the guard."

Fast forward to 1992, when Worcester discovered his company had 5,000 surplus wreaths near the end of the season. He made arrangements to place the wreaths on graves at Arlington National Cemetery.

"The first 13 or 14 years of the Arlington Wreath Project I just did it because I wanted to do it and it was kind of a private thing," Worcester said. "We didn't want any publicity or anything else. We just did it."

For more than a decade, he sponsored the Arlington Wreath Project, with the mission to "Remember, Honor, and Teach," and managed to keep it small and relatively anonymous.

That is until 2005 when an Air Force photographer happened to capture an image of the annual honor. "Things just totally changed," Worcester said.

After the photo hit the Internet and made its way around the world, the tradition grew exponentially. This year 151,000 wreaths were placed in more than 400 cemeteries across the country by 60,000 volunteers as part of Wreaths Across America Day. Individuals and companies sponsored all but 25,000 of the 151,000 wreaths, Worcester said.

"I love seeing the participation," he said. "I'm very proud of the fact that I started it, but it's certainly not me anymore."

Worcester may love seeing the huge numbers of volunteers, but it presents interesting challenges for Wayne Hanson, who volunteers through the Maine State Society of Washington, D.C., to coordinate the Arlington Wreath Project. The Vietnam veteran also sits on the board of Wreaths Across America.

"We started off with just a handful of people helping Mr. Worcester put the wreaths down. It would take us the better part of a good day," Hanson said. "People would hear about it and want to help, so we would end up with 2[00] or 300 volunteers as the years progressed."

Though the mercury started out below 20 degrees and only climbed to the low 40s this year, it didn't deter those wanting to honor the nation's fallen heroes at the holidays.

"The community of surviving families and TAPS [Tragedy Assistance Program for Survivors] are very grateful to Wreaths Across America, the USO, and other organizations for their support," said Ami Neiberger-Miller, public affairs officer for TAPS. Her brother, Army Spc. Christopher Neiberger, was killed in action in Iraq in August 2007. "Our families know that their loved ones are not forgotten.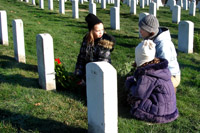 A mother speaks to her daughters about the value of freedom after placing a wreath on a grave during Wreaths Across America at Arlington National Cemetery. This was the 18th year that the Maine-based Worcester Wreath Company has donated wreaths to honor our country's fallen servicemembers.



"Many families who bury their loved ones at Arlington National Cemetery do not live nearby, and so it means a great deal to them to know that America cares and is honoring the resting place of their loved ones," she added.

Though Hanson asks for a moment of silence for those who died in recent conflicts and are buried in Section 60, wreaths are not typically placed on those graves. This year, however, the USO asked to sponsor 1,000 wreaths specifically for that section, which is set aside for U.S. military personnel killed in Iraq and Afghanistan. Nearly 300 volunteers, including 125 military family members, helped place the wreaths in less than an hour.

The organization's president noted that the gesture is meant to highlight the sacrifices made by all servicemembers, however.

"This effort is not about just Arlington National Cemetery," said Sloan Gibson, president of the USO. "The USO hopes to encourage Americans to recognize the service and sacrifice of veterans who are interred at veterans cemeteries across the country."

While the day concluded with 16,000 wreaths placed in under two hours, it actually began yesterday at the Pentagon, when Wreaths Across America expanded its mission again.

"We're doing something, which is in addition to what we've done in the past," Worcester said in an earlier interview. "We're placing a wreath for every victim of 9/11 for the first time.

"There's going to be a big decorated area at Battery Park in Lower Manhattan, and there's going to be a wreath-laying ceremony at the Pentagon and another one at the field in Pennsylvania," he added.
---
Sights of the Season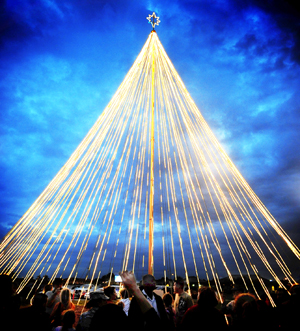 A WONDERLAND OF LIGHTS -- The MacDill AFB community watches as the Christmas tree lights up during the annual Florida lighting ceremony. Families from the base community gathered to hear Christmas carolers, watched the tree lighting and got an opportunity to visit with Santa.

- Photo by SrA. Rylan Albright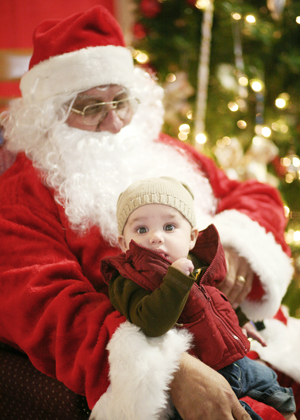 HEY MOM, I'M DONE... -- Gavin Hemgesberg, son of SSgt. Sue Hemgesberg, sits in Santa's lap during the children's holiday party at the Skylark Community Center at Lackland AFB, TX. The holiday party featured games, crafts, prizes, food and music. Hemgesberg is assigned to the 59th Laboratory Squadron.
- Photo by Robbin Cresswell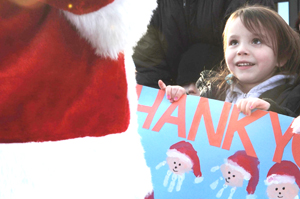 IT'S REALLY HIM! -- A youngster from Ellsworth AFB's Youth and Family Services child care center beams with excitement seeing Santa. Ellsworth Airmen, along with a little help from Santa and Mrs. Claus; bought, wrapped and delivered gifts for every child enrolled at the center.
- Photo by A1C Corey Hook
---
ALL FOR A GOOD CAUSE
Airmen, 'Soldier Santas' conduct annual toy drop

Story by Capt. Lauri Turpin
440th Airlift Wing
Special to TWS Newsletters

POPE AFB, NC -- You know Dasher and Dancer, and Prancer and Vixen. But on Dec. 6, it was not a team of reindeer, but Air Force Major Jeff Dasher, a navigator in the 95th Airlift Squadron here, who guided the mission for the 440th Airlift Wing's C-130 Hercules that flew a group of "Soldier Santas" across the morning sky.

One might say he was born for this mission.

"It's the name," Dasher said with a chuckle. "I had to be on this flight."

His flight was part of the 12th annual Randy Oler Memorial Operation Toy Drop, a program sponsored by Fort Bragg, NC, and Pope AFB officials providing toys to needy children in the Fayetteville, NC, area. The toys, donated by the participating servicemembers, are delivered to children in time for Christmas.

More than 1,200 Army paratroopers from the 82nd Airborne Division and 18th Airborne Corps suited up in their jump gear to be a part of the charity event, which brought participants from as far away as Germany.

Air Force Colonel Merle Hart, 440th Airlift Wing commander, greeted the paratroopers as they checked their gear and marched toward the flightline to board Dasher's C-130 Hercules.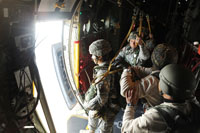 An Army paratrooper waits for the "green light" on board a C-130 Hercules above Fort Bragg, NC for the 12th annual Randy Oler Memorial Operation Toy Drop. Crews from the North Carolina Air Guard's 145th Airlift Wing from Charlotte, and the Air Force Reserve's 910th Airlift Wing from Youngstown, OH participated in the event.


- Photo by SrA. Peter Miller


"I'm proud that the 440th can be a part of this operation," Hart said. "This is a great outreach that our soldiers can provide and a token of our support to the children of other military members and the local community."

This year, the 440th Airlift Wing, in conjunction with the Air National Guard's 145th Airlift Wing from Charlotte, NC, and the Air Force Reserve's 910th Airlift Wing from Youngstown, OH, provided airlift for the day's event.

Since its inception 12 years ago, the program has become so popular that Army paratroopers have to win a lottery to participate. To enter the lottery, each paratrooper must buy a toy for one of the needy area children. Though only 1,200 lucky winners actually jump, far more choose to participate and bring donated gifts to Fort Bragg.

For more than 1,000 children, these soldiers and airmen flew in a promise to them that they would have a very merry Christmas.

"They have a massive wrapping session," said Air Force Lt. Colonel William Whittenberger, 440th Operations Group commander. "A lot of the wives and families help out. It becomes a big party."

Whittenberger was mission commander for this year's Toy Drop and also flew one of the C-130s.

"We've got 1,200 troops to drop in a fairly short time frame, so we're doing a parallel running course that's 17 miles long, and it is about 12 minutes from takeoff to drop," he said. "Our goal is five minutes between each air frame."

For Army PFC Caleb Wood, a 20-year-old soldier stationed at Fort Bragg, it would be only his sixth jump. Along with other members of his chalk, Wood waited in the passenger terminal shelter on the Pope flightline as other soldiers prepared their gear.

"It's my first year doing this," Wood said. "I bought a tricycle to support the event."

As Wood stood in line for his turn, Army 1LT Judith Wood from 126th Transportation Company, 82nd Sustainment Brigade, waited for her turn to climb inside the fuselage of a Hercules to jump.

"I enjoy this because it's a rush, and it's great for the kids," she said. "I hope I'm here again next year. They tell you not to look down, but when you're there, you can't help it. We ask ourselves why we're doing this, but when we jump, it's all worth it."

Seated on the bleachers set out in the red sand against the stark winter-blue sky, family members waited alongside the Sicily Drop Zone on the far side of Fort Bragg for their loved ones. As the Hercules approached, they held up their hands to shield their eyes against the glare of the sun. The plane flew in smoothly, and one by one, the dark silhouettes of the soldiers dipped out of the plane and snapped straight, as one after another their parachutes ballooned into perfect mushrooms.

The line of parachutes stretched along the field as those soldiers who had already completed their flight marched in formation past the bleachers.

Meghan Scott and her husband, Army CPT Andrew Scott of the Air Defense Battalion, donated a Candyland game.

"[My husband] loves to jump, and it's a great way to help out," she said. "We're very fortunate to live the way we do, so this is just a small way to give back."
---
FAMILY MATTERS
Military housing allowance rates set for 2010

Story by SFC Michael J. Carden
American Forces Press Service
WASHINGTON -- Military members will see an average raise of 2.5 percent in housing allowance rates in 2010, a BAH program analyst for the Defense Department said recently.
The increase comes to average of around $37 per month for the more than 900,000 servicemembers expected to draw the basic allowance for housing in 2010. Some areas will see a higher increase, while others will see less, Cheryl Anne Woehr said.
The 2010 raise is down from 2009's 6.5 percent average, and is the smallest percentage increase since the inception of the BAH program in 2000. This is due the past year's recession and declining housing market, she said.
"Rates are set based on actual housing data, so as the economy has declined, vacancy rates have increased [and] rental prices have declined, which results directly to lower BAH rates in various areas," Woehr said.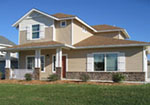 Those who do notice the BAH rates lower in their area than last year shouldn't worry, she said, because an individual rate protection law is in place. The policy protects those who already are under a rental agreement. So if BAH rates in their area are lower Jan. 1 than on Dec. 31, the previous, higher rate applies.
"Servicemembers are able to take advantage of the increase in rates, but are not affected by decreasing rates," she said. But servicemembers who change duty stations, change dependency status or get promoted on or after Jan. 1 will be affected by the new rates, she added.
Woehr stressed that it isn't necessarily bad news for the servicemember in areas that see a decrease in rates. "Servicemembers who are newly reporting to an area get to take advantage of the lower market when they arrive," she said.
The BAH program is designed to benefit the servicemember, but it's not designed to pay 100 percent of housing expenses, Woehr said. The rate is intended to cover rent, renter's insurance and utilities based on pay grade and dependency status.
The local market economy determines annual BAH changes and sets the next year's BAH rates. Military housing offices from each installation begin collecting data on the local rental market as early as January each year. The offices research the current rates for two-bedroom houses, townhouses, single-family homes and the different standards and profiles for homes, Woehr explained.
Typically, rates are higher in larger, more heavily populated metropolitan areas, such as New York City, Chicago and Washington DC. Rates in rural areas usually are more stable, and although they may increase to some degree, the rise doesn't have the same impact as in larger cities, she said.
An estimated $19 billion in BAH will be paid to nearly 1 million servicemembers in 2010, Woehr said.
---
Show your membership pride with our exclusive AFTWS Coffee Mugs!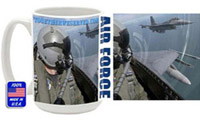 These mugs are emblazoned with the AFTWS home page image and website URL so you can proudly display your affiliation with YOUR website.

Product Highlights:
100% Made In U.S.A.

Microwave, dishwasher and UV safe

Oversized 15 ounce mug

C-shaped, four-finger handle

320 degrees of full-color graphic art!
In-stock and available at the TWSCafe! Click here to order.
---
REMEMBERING PEARL HARBOR
DECEMBER 7, 1941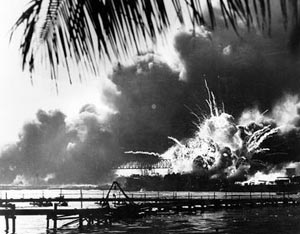 The forward magazine of USS Shaw (DD-373) explodes during the second Japanese attack wave. To the left of the explosion, Shaw's stern is visible, at the end of floating drydock YFD-2.
At right is the bow of USS Nevada (BB-36), with a tug alongside fighting fires.

- US Navy photo, courtesy National Archives
"We'd been caught flatfooted, and we wanted revenge."
WWII Airman recalls Pearl Harbor attack

Story by SMSgt. Douglas J. Gilbert

SAN ANTONIO, TX -- December 7, 1941: 2Lt. Wells Lawrence and his July bride slept soundly in their Wheeler Field, Hawaii, quarters. They'd been at Hickam Field for a big Saturday night party and returned home after midnight.

At 7:55 a.m., sleepy calm turned to wide-awake terror. "A big bang startled me awake, and the window blinds started rattling," Lt. Lawrence recalled. "I jumped up and looked out the window. I saw a dive bomber making a run. It had 'rising sun' streaks painted on the wingtips."

Quickly dressing, the Lawrences ran next door. "We shared a duplex with my flight leader, a lieutenant named Wilmont. While we were there," Lawrence said, "a bullet came through the roof and hit the concrete floor, right between my wife and me. We felt sparks on our ankles."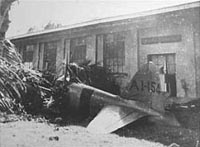 The first Japanese plane shot down during the attack on Pearl Harbor on Dec. 7.
- USAF archive photo


They could hear more bombs exploding. Lawrence wanted to hurry to the flight line and launch his aircraft. Wilmont said to wait until the bombing ceased. When there were no more explosions, the men jumped in Wilmont's car and started toward the flight line. On the way, they picked up Major Aaron Tyer, their squadron commander. Despite all the smoke over the flight line, they found their planes unscathed and taxied them to the ammunition bunkers.

"While we were at the bunkers, a Japanese observation plane came over real low," Lawrence said. "The canopy was open and we could see the guy looking out both sides. Somebody with a machine gun up toward headquarters started shooting at him. Tyer said, 'Hey, Lawrence, give me your .45.' I gave it to him and he started shooting. Somebody hit the plane. It started to smoke and augured in."

Shortly thereafter, four Wheeler pilots launched a flight of P-36s. Unfortunately for an eager Lawrence, an equally eager Lieutenant Gordon Sterling was piloting Lawrence's plane.

"I found another airplane and took off," Lawrence said. "I was anxious to find somebody -- friend or foe."

Lawrence finally caught up with a P-40 and another P-36, and all three flew toward Hickam Field at 2,500 feet, just below the clouds. At Hickam, they saw burning buildings and aircraft, so they headed north around the island searching for enemy activity.

Unsuccessful in their search and low on fuel, they returned to Wheeler. There, Lawrence learned that of the first group that took off from Wheeler, two didn't return.

"Lew Sanders got shot down, and so did Sterling, who'd taken my plane." Lawrence spent the remainder of Dec. 7 patrolling the coastal area, but he never did encounter the enemy. That evening, he returned to Wheeler, ready for a fight.

"Following the attack, most of us were just plain mad," Lawrence said. "We'd been caught flatfooted, and we wanted revenge."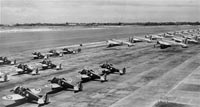 Boeing P-26s and Douglas B-18s parked on the ramp at Hickam Field in January, 1940.

- USAF archive photo

Transferred to the Solomon Islands in April 1943, Lawrence finally was able to strike back. As a P-38 pilot, he participated in numerous missions against the Japanese. On a subsequent tour in the Solomons, he commanded the 339th Fighter Squadron. The former commander, Major John Mitchell, had led the mission that shot down Japanese Admiral Isoroku Yamamoto. "We learned the Japanese had a bounty on Mitchell, so he was reassigned out of the theater," Lawrence said.

At the time Lawrence was awakened from his slumber Dec. 7 by enemy dive bombers, Ray Perry and Walter Thompson began experiencing the terror of the attack on Hickam Field.

A driver for an Army quartermaster colonel, Perry was attempting to reach Hickam to help transport wounded to Tripler Army Hospital.

"I drove down the railroad track, because both highways leading there were impassable," Perry recalled.

"I could see the fires before I got there. Hangar 35 -- the Hawaii Air Depot -- was one of the first buildings hit. Then they hit another hangar filled with airplanes, dropping a bomb right through the roof. Most of the other airplanes were on the flight line and were easy targets.

"Our boys set up machine guns on tables and fired them out the windows along the hangar line. They did the best they could.

"Just past the barracks we turned left at the fire station, parked between two hangars and started loading the wounded.

"Somebody hollered, 'Here they come again!' We ran inside a hangar and stayed there until the noise died down. Out of 15 guys trapped outdoors, only three survived the attack."

Because he lived near the main gate, Thompson reached Hickam before Perry. A civilian worker at the Hawaii Air Depot since his Nov. 14, 1941, discharge, he shared a home with three other bachelors.

"A guy visiting with us was in the service," Mr. Thompson said. "He thought he'd better get back to his unit, so two of us drove him out.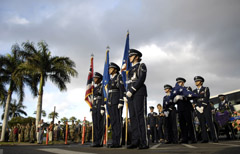 Hickam AFB Color Guard renders honors during flagpole ceremonies on Dec. 7 to honor the 189 who died and 303 who were wounded during a surprise attack by Japanese fighter aircraft 68 years ago. The Pacific Air Forces headquarters building, formerly a consolidated barracks, was reportedly the most bombed building on O'ahu.

- Photo by TSgt. Shane A. Cuomo

"Entering the base, we saw cars that had been strafed. One was burning. After dropping our passenger at his barracks, we started home. But we thought, 'Where are we going? This is our base being attacked.' So we turned around and came back.

"We entered a barracks, and one of our buddies was lying there all blown to hell. We got a blanket and covered him. About then, three more airplanes swooped down hangar row, strafing the street. We hid under an old wooden building across from the hangars. It was a shoe repair shop, and half our squadron was hiding there."

After the attack, Thompson and others joined a fire brigade and later went to the Hickam clinic to check on a neighbor who was an engineer there. At the clinic, "bodies were lined up everywhere, and trucks were hauling them to a morgue downtown," he said.

Thompson's outfit had been receiving and maintaining B-17s in the months before the attack. Another flight of the bombers was due to arrive that morning.

"I don't know if it helped the Japanese or not," Thompson said, "but a Honolulu radio station played Hawaiian music all night as a beacon for the B-17s."


EDITOR'S NOTE: This article reprinted from Airman Magazine, December 1991
---
The Boss is Calling!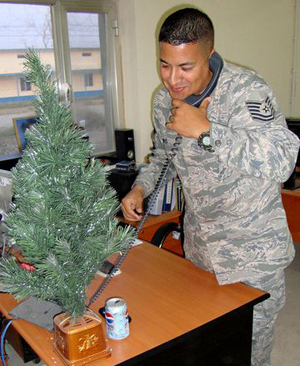 TSgt. Donald Pedro, a fuels advisor with the 821st Air Expeditionary Advisory Squadron at Camp Taji, Iraq, chats with President Barack Obama on Christmas Eve. The president called to wish him a Merry Christmas and thank him for his service. Pedro is deployed from Pope AFB, NC, and hails from Pawtucket, RI.

- Photo by Capt. Brian Ravak
---
REPORT CARD RELEASED
Transparent look at quality & safety gives VA high marks


WASHINGTON -- For the second consecutive year, the Department of Veterans Affairs (VA) has released a "hospital report card" as part of VA's effort to provide the public with a transparent accounting of the quality and safety of its care.

"This report demonstrates VA's determination to be open and accountable," said Secretary of Veterans Affairs Eric K. Shinseki. "As a health care organization, transparency of information is essential to providing quality care for our Veterans."

In addition, for the first time, data from both the 2008 and 2009 reports will be available to the public in machine-readable format on Data.gov. To empower Veterans and the public at large to track quality, safety and access to Veterans Health Administration (VHA) facilities, VA's hospital report cards include raw data on care provided in outpatient and hospital settings, quality of care within given patient populations, and patient satisfaction and outcomes.

VA issued its first facility-level report on quality and safety in May 2008. As part of the Obama Administration's commitment to open government and accountability, VA highlights its rigorous quality programs and actions taken to address the issues VA identified from the last report.

The report gives the health care system high marks, with VA facilities often outscoring private-sector health plans in standards commonly accepted by the health care industry.

"Patient-centric care is our mission," said Shinseki. "As Secretary, I am committed to continuing to meet and surpass our high standards of care each and every day."

In addition to allowing VA to demonstrate the quality and safety of its care, the report card provides opportunities to enhance health services.

Some of the marked improvements that VA showed in 2009 include:
Smoking cessation counseling provided to 89 percent of Veteran patients, a 6 percent improvement from 2008; and

Among all ages at risk, 94 percent of Veterans received a pneumonia immunization, a 4 percent improvement.
The report notes there is more to be done for women Veterans. To address this priority and provide women Veterans with the highest quality care VA has implemented several initiatives, such as placement of women advocates in every outpatient clinic and medical center, and creating a "mini-residency" program on women's health for primary care physicians.

The report also found minority Veterans are generally less satisfied with inpatient and outpatient care than other Veterans. In addition to targeting outreach efforts to these Veterans, a minority Veteran program coordinator has been placed in every medical center.

"VA's hospital report card will become a valuable resource of information for Veterans, stakeholders and the department." said Shinseki. "It will allow VA's health care system to be forward looking and focused on advancement."

VA's 2008 and 2009 hospital report cards can be found at http://www.va.gov/health/HospitalReportCard.asp.
---
A huge success...
TWS Persons Locator Service
Last month, we announced and launched the TWS Persons Locator Service and we're happy to report that it's been a resounding success in a very short time!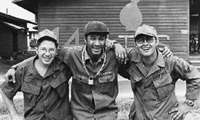 There have already been dozens of "buddy finds" over the last few weeks, from all services, so we thought it useful to repeat the announcement this month to ensure maximum exposure.

This service is free for all Full TWS Members. Regardless if the person you're looking for is registered on TWS or not, odds are we can help you find them! Our TWS PLS Team is headed by retired USAF SMSgt. Jim Franklin and former USMC Cpl. George Reilly. TWS' PLS uses only publicly available information sources.

A special PLS form will be installed on the left hand Home Page shortly; however, you can submit your request to personlocator@togetherweserved.com. Please limit your request to only one submission at a time.

Please supply the following information on the person you are seeking as accurately as you can. Your submission will be acknowledged along with an approximate turnaround time to respond. Your search will be conducted as thoroughly as possible and chances of a successful find depends on the accuracy of information you supply.

REQUIRED INFORMATION:
First Name
Middle Name
Last Name
Approximate Year of Birth
City/State Born or Raised
Single or Married
Name of Spouse
Year Last of Contact
Last Known Address
Service Branch
Last Known Rank/Paygrade
MOS/AFSC/NEC/NOC
Home of Record (if known)

And if you've used PLS, please let us know how you liked this service!
---

SAFE TRAVELS THROUGH CANADA'S SKIES
Canadian Hornet pilots pull Santa escort duty

Canadian NORAD Region Public Affairs
Special to TWS Newsletters


1 CANADIAN AIR DIVISION, WINNIPEG, MB -- The Canadian North American Aerospace Defense Command (NORAD) Region released the names of four CF-18 fighter pilots who were tasked to welcome and track Santa Claus as his official escorts during the Jolly Old Elf's annual visit to Canada for all good girls and boys.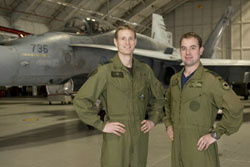 Lieutenant-Colonel Sean Penney (left) and Captain Dave Chamberlin from CFB Cold Lake, AB along with Captains Yannick Jobin and Dave Patrick of CFB Bagotville, QC are 2009's Santa Claus escorts.
- CF photo by MCpl. James Ross

Lieutenant-Colonel Sean Penney and Captain David Chamberlin of 4 Wing, CFB Cold Lake, Alberta; and Captains Yannick Jobin and Dave Patrick from 3 Wing, CFB Bagotville, Quebec, were tasked with the responsibility of welcoming Santa when he arrived in Canada for his annual Christmas Eve journey.

In coordination with the North Pole, NORAD was informed that Santa began his journey at 6 a.m. EST, on Dec. 24. A dedicated crew of radar operators from the Canadian Air Defence Sector Operations Centre at 22 Wing in CFB North Bay, Ontario, alerted NORAD when they detected Santa approaching North America off the coast of Newfoundland and Labrador. NORAD directed two CF-18 Hornet fighter jets from 3 Wing to welcome Santa as he entered Canadian airspace. As Santa flew into western Canada, the 3 Wing CF-18s handed-off the sleigh escort tasks to a pair of Hornets from 4 Wing.

Last year, the NORAD Tracks Santa website (www.noradsanta.org) received millions of visitors from hundreds of countries and territories around the world. Volunteers answered more than 73,000 phone calls and over 6,000 e-mails from children around the globe.

NORAD is a bi-national United States and Canadian organization, charged with the missions of aerospace warning and aerospace control for North America. NORAD performs its mission 365 days-per-year, but on Christmas Eve, NORAD performs an additional mission – tracking Santa around the world.
---

The list of Free and Discounted Service providers on TWS continues to grow!
These are Free listings and discounts coordinated for the benefit of TWS Members, not paid advertisements.
TWS is proud to announce the addition of AFLAC benefit eligibility for TWS Members at a discounted rate not available to the general public. This is the same coverage available from employers nationwide, offered to you by virtue of your TWS Membership!

Do you have a Plan B? No one likes to think about getting seriously ill or injured. That's why it's so crucial to have a Plan B. Your Plan B has a name: AFLAC.

Click the banner above to find out how AFLAC can protect you and your family.
Among others...
If you or someone you know provide a product or service that you are willing to offer for Free or at a deep discount to the Airmen of TWS please let me know so that I can add you link on the TWS Home page and possibly feature it in a future Newsletter. Please email the link to me at admin@togetherweserved.com
---
Airman Laffs...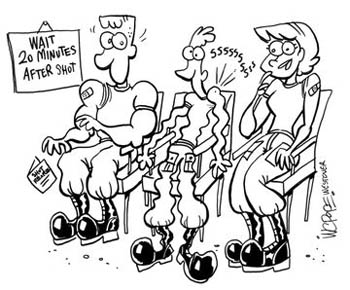 - W.C. Pope
---
Please send any comments, suggestions or story ideas to:
aftws.editor@gmail.com
Jon Yim
Editor
---
Sincerely,
The AFTWS Administration Team
http://airforce.togetherweserved.com